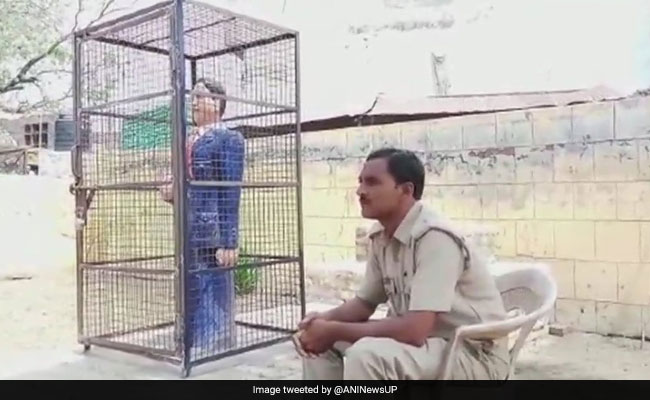 Badaun, Uttar Pradesh:
Amid incidents of vandalism across India, that started with razing of a Lenin statue in Tripura, a statue of BR Ambedkar was found to be locked in an iron cage in Uttar Pradesh's Badaun district.
The incident happened in busy Gaddi Chowk area of Badaun and officials said they were unaware of it. "The step might have been taken to provide security to the statue but we are not aware as to who has done this," Circle Officer Virendra Singh Yadav said.
After locals raised a hue and cry, the cage was removed around 3 pm by the authorities.
Two days back,
a statue of the iconic leader
who drafted India's constitution, wore saffron and was covered with marigold garlands in the district. Images of the statue went viral on social media and soon it was repainted blue.
Badaun's SDM Parasnath Maurya said directives were issued to extend security till Ambedkar Jayanti as there were chances that the statues
might be damaged
to disturb peace. However, he was also not aware of who had put the cage around the statue.
Three home-guards have been deployed for round-the-clock security of the statue, Mr Maurya said.
After election results were declared in Tripura, a
Lenin statue was razed
allegedly by workers of BJP in the state. Soon, incidents of tit-for-tat vandalism of statues were reported from across the country.
(with inputs from PTI)