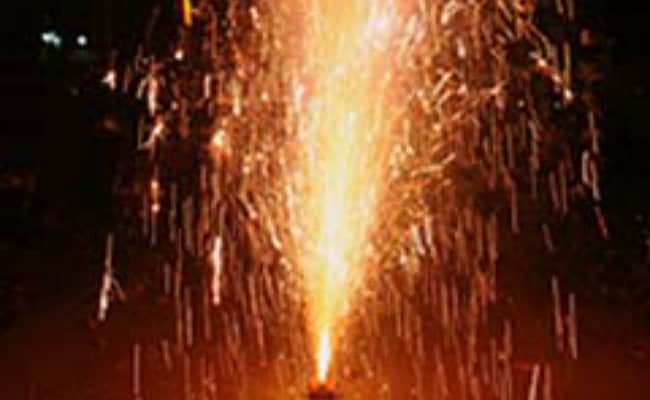 New Delhi:
A complete ban on firecrackers during Diwali will not be imposed, the Supreme Court said today, rejecting a plea filed over concerns of increasing air pollution in India's major cities.
Reiterating its 2005 ruling that allows bursting crackers between 6 am and 10 pm, the Court asked the government to publish ads warning about the harm from crackers.
Pulling up the Centre for failing to publish advertisements from October 16, the court directed the government to run the ads from October 31 to November 12. Diwali falls on November 11 this year.
In a plea filed in the name of three toddlers by their parents, the petitioners sought a restriction on bursting firecrackers in the morning and also argued there should be a designated place for nursting crackers.
However, turning the plea down, the Supreme Court said, "Everyone wants to burst crackers in front of their houses and they can say it is their right. Can we ask them to go to Nehru Maidan to burst crackers. We can't do that."
A fringe group and a cracker manufacturers' association had moved the Supreme Court
, opposing the ban on crackers during Diwali, contending that it would affect the Hindu tradition and hurt religious sentiments.
The Centre has also indirectly supported them, saying bursting of crackers during Diwali is not the only cause for air pollution.
In its petition, the fringe group from Tamil Nadu's Sivakasi said fireworks are a means of celebrations across the world. "Crackers are burnt during Diwali, Independence Day, New Year, Christmas, victories in games and elections, marriages etc. These celebrations cannot be thwarted by unfair restrictions," it said.
Pointing to the Rs 1,000 crore turnover of the industry, the Cracker Manufacturers' Association said it provides direct employment to over 3 lakh people and indirect employment to 10 lakh.
"Any adverse direction against the use of crackers during Diwali will have a disastrous effect on the entire fireworks industry and on the livelihood of lakhs of people," the petition read.