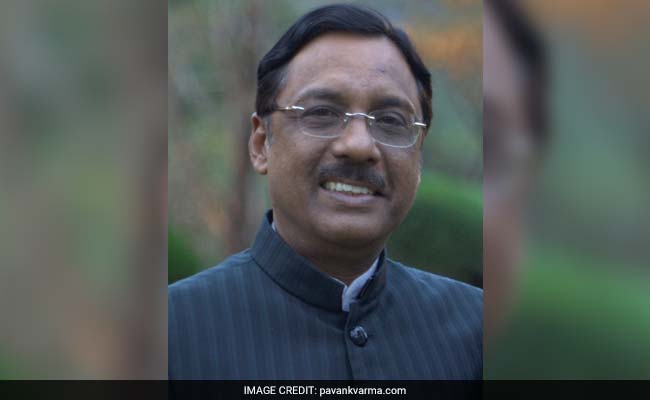 Highlights
Pavan Varma tweets criticism of centre, says these are personal views
He is top leader of Nitish Kumar's party, says "we have our own identity"
Is expected to meet Nitish Kumar later this week
Patna:
Bihar Chief Minister Nitish Kumar's many compliments to Prime Minister Narendra Modi include describing him as a man "who leads from the front" and a habitual taker of "courageous decisions."
The praise was triggered by PM Modi's weekend visit to Patna
, the first since his party and Nitish Kumar teamed up to run Bihar together.
But Nitish Kumar's assessment of the PM isn't being bought entirely by his own party. Senior leader Pavan Varma has tweeted this morning suggesting that the schedule for the Gujarat elections is not being declared to benefit the BJP and allow it and PM Modi to make big announcements which could influence votes in their favour. This belief places
Pavan Varma in the company of opposition parties like the Congress
. So does another tweet that attacks the government over its tackling of hunger based on recent rankings with the Global Hunger Index.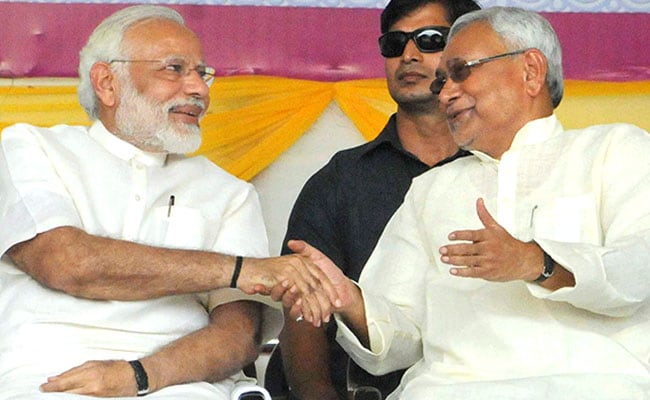 Nitish Kumar told reporters that he had not seen either the tweets or coverage of his colleague's comments and could therefore offer no reaction.
Pavan Varma told ndtv.com, "My tweets are my personal views" but also said, "I don't think it's against my party line which has its own ideology and identity."
Pavan Varma is among the top five leaders of Nitish Kumar's party; he is its main national spokesperson; his term as a Rajya Sabha MP expired in 2015. Sources in the Janata Dal United or JDU said Mr Varma is meant to meet the Chief Minister later this week amid reports that he cannot reconcile to the party's new alignment with the BJP. Last week, he wrote opinion piece in a national newspaper criticizing Uttar Pradesh Chief Minister Yogi Adityanath, a top leader of the BJP.