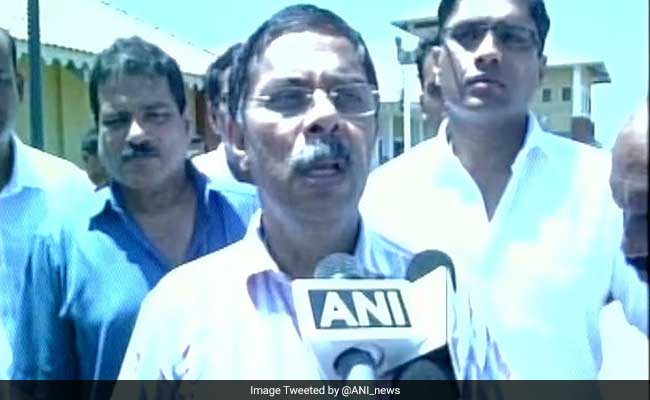 Highlights
They get involved in unwanted things like drugs: Goa's Tourism Minister
Remarks after a woman was allegedly raped at knife point by Nigerian man
Centre has been in damage control mode after attacks on Africans
Panaji:
In the middle of the Centre's outreach to assure Africans after recent attacks, Goa Tourism Minister Dilip Parulekar has struck a contrasting note.
The minister said yesterday that Nigerian nationals try to stay in India by filing cases and the country needs a strict law to deport them.
"The problems of Nigerians are not only in Goa, they are across the country. Nigerian students come to study here, file FIRs and build a court case and try to stay in India. They get involved in unwanted things like drugs," Mr Parulekar told reporters.
"We should have a strict law where we can deport them. But unfortunately there is no such law in India at the moment," he added.
The minister was speaking to reporters after a 39-year-old woman was allegedly raped at knifepoint on Sunday by a Nigerian national.
The minister's comments come at a time his party's government at the Centre has launched damage control after attacks on Africans, including the lynching of a Congo man on May 20. Six African students have alleged that they were attacked in Delhi last week and a Nigerian student was also allegedly assaulted over a parking dispute in Hyderabad.
African envoys said in a strong letter last week that India must solve the problem of "racism and Afro-phobia" and several attacks have gone unresolved "without diligent prosecution".
The Centre assured the envoys that it would ensure the protection and security of Africans in India.
Foreign Minister Sushma Swaraj will meet African students today as part of the efforts.