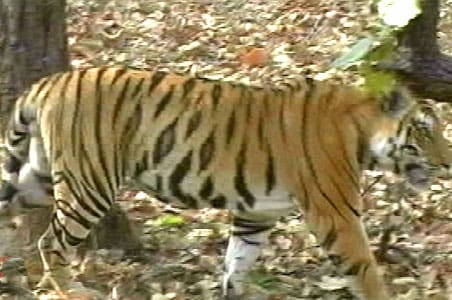 New Delhi, Corbett National Park:
There has been another tiger death in Corbett National Park, the sixth this year.
This time, the cause was a run-in with a porcupine as quills were found embedded in its neck.
But how the five other tigers died remains uncertain. The bodies were burnt too quickly to establish whether poachers were involved. To tackle this problem, the National Tiger Authority has now made it mandatory to conduct post mortems in the presence of an official.
Says Surendra Singh, forest ranger, Corbett Park: "A doctor came with a team here and conducted the post mortem. We will now burn the body."
The tiger authority says the new protocol has become necessary with more than 30 tiger deaths just this year.
With only 1400 big cats left in the country every death is a blow. Conservationists allege that park authorities often cover up incidents of poaching and poisoning to keep their record clean.
Says Dr Rajesh Gopal, Director of National Tiger Conservation Authority: "After many deaths in various parks like Bandhavgarh, Kanha Kaziranga, we implemented this protocol so that there is more transparency. A team will investigate each death before the body is disposed."
With the new protocol in place perhaps now we'll really know how many of our big cats we're really losing to poachers.