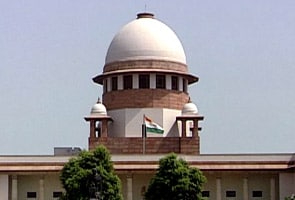 New Delhi:
A candidate who hides facts or gives false information on his poll affidavit - including on his wealth or criminal past - cannot contest, the Supreme Court today ruled, taking a big step towards transparency in elections.
"Voters have a fundamental right to know about their candidates and non-disclosure or suppression of information in affidavits by candidates will result in their nomination being rejected," the court said.
The verdict comes on a petition by the NGO Resurgence India, which said the Election Commission should reject nominations of those who leave vital information out of their affidavits.
The Centre opposed this, saying that there is a legal remedy for filing false affidavits.
The candidates cannot leave any column on their affidavit blank, and must say 'Not applicable or Not known or not NIL and not to leave blank
In the current system, the poll panel can't reject nominations even if the candidates lie in their affidavits or leave some columns blank.
The ruling marks a significant change for candidates ahead of state assembly elections later this year and national polls due in May.
Political parties have opposed two landmark rulings of the Supreme Court earlier, disqualifying convicted lawmakers, and banning jailed politicians from contesting elections. The top court rejected the Centre's plea to review the first order, but agreed to review the second.