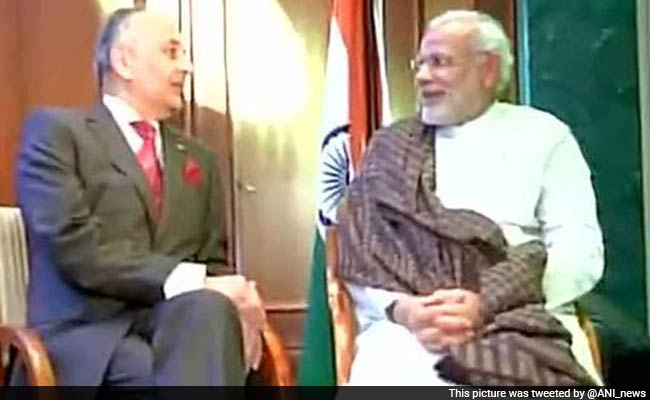 Berlin:
Netaji Subhas Chandra Bose's grandnephew, Surya Kumar Bose, met Prime Minister Narendra Modi in Berlin on Monday evening and is understood to have raised the issue of declassification of all secret files related to the freedom fighter amid a row over snooping on the leader's close relatives.

Surya Kumar Bose met the PM after attending a reception hosted in Mr Modi's honour by India's Ambassador to Germany Vijay Gokhale.

"Subhas Bose did not belong just to his direct family. He had himself said that the whole country is his family. I do not think it's just the duty of the family to raise this issue (of declassification of Netaji files)," Mr Surya had said.

"It is the duty of the people of India to raise the issue. If I do get an opportunity to meet the Prime Minister, talk to him for a few minutes, then I would certainly raise the issue," he had said.


Surya Kumar Bose, also the president of the Indo-German Association in Hamburg, was invited by the Indian Embassy to attend the reception for Mr Modi.
Another grandnephew of the charismatic leader, Chandra Bose has said, "The time has now come to declassify Netaji files. Saying it would affect India's relations with other nations is simply a lame excuse. The Modi government has been talking of transparency and now it is the time to provide transparency by releasing those files which will tell us what happened to Netaji during his last years."
In a Right to Information reply, the Prime Minister's Office has refused to declassify secret files relating to Netaji arguing that the "disclosure would prejudicially affect relations with foreign countries."