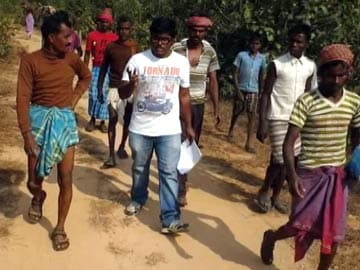 Giridih, Jharkhand:
Four government employees who were kidnapped by Naxals in Jharkhand's Giridih district have been released, the state police said today.
The officials were kidnapped on Saturday from a school in the Navkania village of the district's Naxal-dominated Pirtand block, 300 km from capital Ranchi. They were freed after an encounter between policemen and Naxals today, in which one jawan was killed.
Three of the employees are village-level workers, Chandradev, Shambu Pandey and Maksood Ansari. The fourth, Sai Vamsi Vardhan, is a part of the Prime Minister's Rural Development scheme.
The four had organised a camp at the school to collect applications for social security pensions and for some work related to the rural jobs scheme when they were taken away.
Government officials in the district had earlier threatened a strike if steps were not taken to free the kidnapped officials.