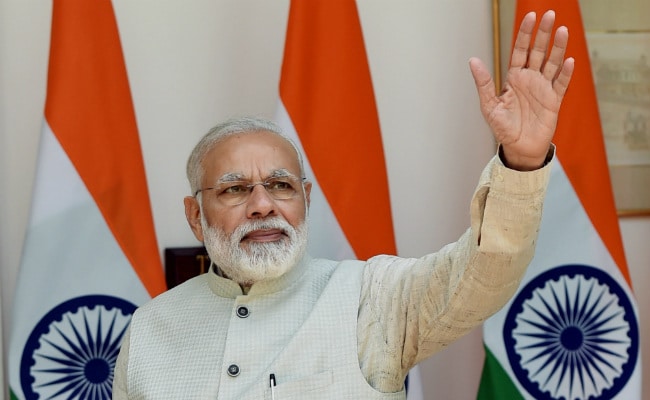 Davos / New Delhi:
Prime Minister Narendra Modi begins his two-day visit to Switzerland for the annual World Economic Forum meet in Davos today. PM Modi's visit to Davos for the World Economic Forum or WEF will be the first visit by an Indian prime minister since the earlier one by Deve Gowda in 1997. The 2018 Davos meet will also see the largest-ever participation by an Indian delegation. During his visit, Prime Minister Modi will deliver the keynote speech at the plenary session of the World Economic Forum in Davos-Klosters, Switzerland tomorrow. He will also have a bilateral meeting with Alain Berset, President of the Swiss Confederation today. The theme for this year's World Economic Forum is "Creating a Shared Future in a Fractured World." The plenary session will be moderated by Prof. Klaus Schwab, Founder and Executive Chairman, World Economic Forum. Prime Minister Narendra Modi is expected to pitch India as a growth engine for the global economy. Over 3,000 world leaders from business, politics, art, academia and civil society will attend the 48th World Economic Forum annual meeting over the next five days in the small ski resort town on snow-covered Alps mountains, where the Indian presence will be the largest ever with over 130 participants. Leaders from across the world will arrive in Davos this evening, when India is putting up a grand show and 'welcome reception' which will see, among other things, several cultural performances and a ballet performance. India will showcase its diversity from culture and art to lifestyle and food. Attendees will be in for a treat of the flavours of India with the country's exquisite Indian cuisine. There will also be a live Yoga session which will demonstrate India's ancient Yoga heritage. PM Modi will also highlight the spirit and aspirations of a young, innovative and new India.
Here are the LIVE updates from day 1 of PM Narendra Modi's 2-day visit to Davos, Switzerland for the annual World Economic Forum meeting: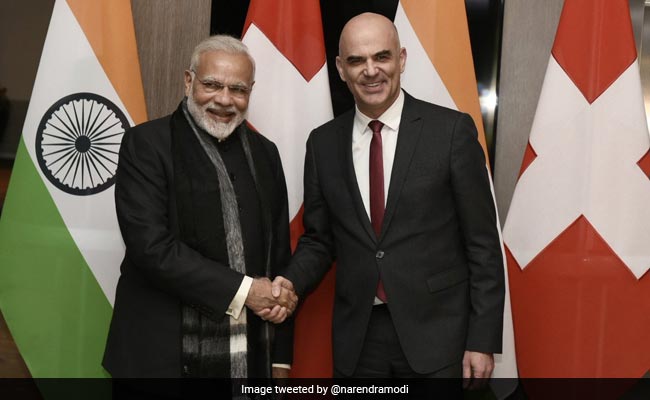 In Davos For Economic Forum, PM Narendra Modi Meets Swiss President Alain Berset: 10 Points
Prime Minister Narendra Modi held extensive talks with Swiss President Alain Berset on deepening of bilateral relations and automatic exchange of tax information. The talks took place hours after his arrival at Davos -- the snow-covered Swiss mountain resort - for the World Economic Forum, a conference an Indian Prime Minister is attending after two decades. PM Modi, who will be in Davos for about 24 hours, has a packed schedule as he pitches India as an investment destination and major driver of global economic growth.