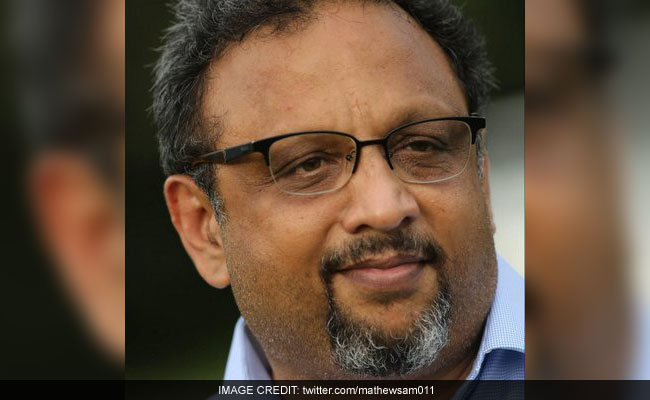 New Delhi:
Immigration authorities today detained Narada News CEO Mathew Samuel at the Indira Gandhi International Airport in New Delhi on his arrival from the US following a lookout notice issued against him by the Kolkata police.
Kolkata Police have been informed about the detention and asked to approach the immigration authorities with relevant documents about the case before he could be handed over to them, official sources said.
Kolkata Police had registered a case against Samuel on a complaint by city Mayor and Fire and Emergency Services Minister Sovan Chattopadhyay's wife.
Mr Chattopadhyay was purportedly seen accepting money in the sting operation video released by Narada News.
Mr Chattopadhyay's wife Ratna Chattopadhyay had filed the complaint at the New Market Police Station against Mr Samuel on the basis of which Kolkata Police Detective Department registered an FIR and started a probe into the sting operation,
He was been booked under Indian Penal Code Sections 469 (forgery for purpose of harming reputation), 500 (defamation), 505 (statements conducing to public mischief), 171(G) (false statement in connection with an election) and 120(B) (criminal conspiracy).
The controversial Narada sting operation, which surfaced just ahead of the Assembly elections, purportedly showed several Trinamool Congress leaders and an IPS officer accepting money for consideration.
West Bengal chief minister while ordering a probe on June 17 had asserted that her party had not taken "a single penny" from anyone in the Saradha chit fund scam and the Narada sting operation.