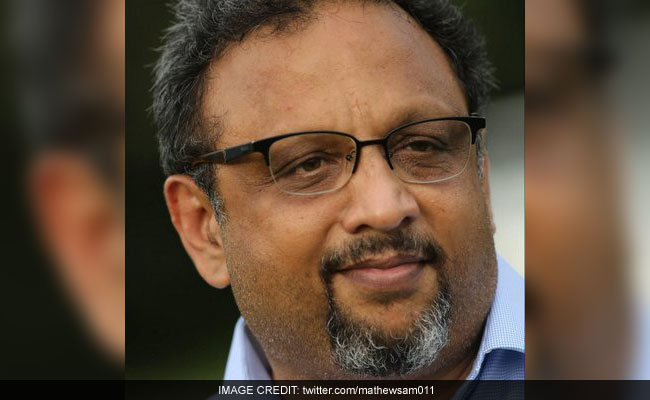 Kolkata:
Narada News CEO Mathew Samuel's questioning in connection with an alleged extortion call to a former MP from Bihar continued for the second consecutive day on Friday, Kolkata Police said.
Police sources said Samuel -- who was grilled for nearly eight hours on Thursday -- again reached the Muchipara police station around 12 pm on Friday for questioning.
Samuel is being questioned on his alleged connection with Bikram Singh, who is said to have made the extortion call to former Bihar Member of Parliament DP Yadav from a Kolkata lodge in Muchipara police station area.
According to an FIR lodged at the police station, the former MP was asked to cough up Rs 5 crore if he did not wish an alleged footage of him accepting a bribe to be made public.
Following the FIR lodged by Mr Yadav in February, police raided the said lodge but failed to catch Bikram Singh.
The police, however, seized a laptop from there with a picture that resembled Samuel's.
Samuel was earlier summoned twice for questioning in the case.
His company Narada News stirred a hornet's nest by releasing a sting video footage days before the 2016 assembly elections in West Bengal that purportedly showed several senior Trinamool Congress leaders and an officer taking cash.
On Calcutta High Court's orders, the Central Bureau of Investigation is probing the case and has since booked 12 senior Trinamool Congress leaders, including Members of Parliament and ministers and an Indian Police Service officer.
(Except for the headline, this story has not been edited by NDTV staff and is published from a syndicated feed.)