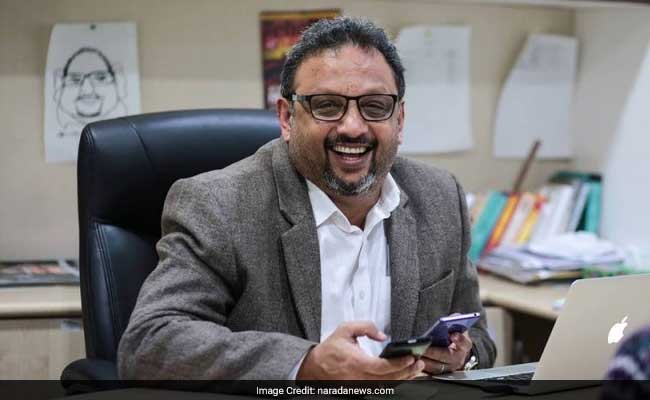 Kolkata:
Narada News CEO Mathew Samuel
today appeared before police in Kolkata for questioning in connection with a case of an alleged extortion call to a former Bihar lawmaker.
"Samuel is at the police station and is being questioned by senior officers," an officer at Muchipara police station, who did not wish to be identified, said.
Mr Samuel reached the police station at around 12.30 pm and was being questioned by senior officers at Muchipara police station in the northern part of the metropolis. Mr Samuel had created a political furore after releasing videos of a sting operation allegedly conducted by him that showed people resembling senior Trinamool Congress leaders in West Bengal receiving money.
The CBI is probing the matter on a Calcutta High Court
order and has registered FIRs against 12 senior Trinamool leaders, including lawmakers and ministers and an IPS officer.
A summon was sent to Mr Samuel by the police after an FIR in connection with the alleged extortion call to a former lawmaker of Bihar was registered at Muchipara police station.
It was claimed in the FIR that an ex- lawmaker of Bihar was asked to pay Rs 5 crore failing which a sting operation footage of him allegedly accepting bribe would be made public.
The extortion call was allegedly made from a hotel in Muchipara area of the city.
Police had raided the hotel room, seized a laptop and a mobile phone and claimed that the occupant was not in the room.
The laptop allegedly had a photo that resembled Mr Samuel.
Mr Samuel had earlier been asked to appear before the police by April 20, but he had then sought time claiming that travelling for him was prohibited as doctors had advised him complete bed rest for at least three months after a surgery.