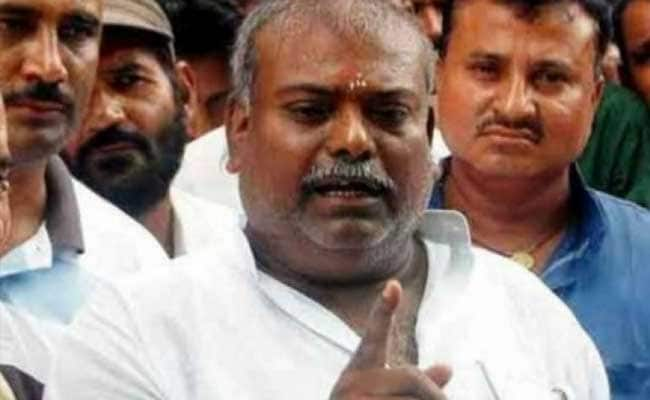 Highlights
15-year-old raped allegedly by state legislator
He is from Lalu Yadav's party, is out on bail
Bihar government wants Supreme Court to cancel bail
New Delhi:
After a 15-year-old in Bihar begged for help via WhatsApp, claiming that her alleged rapist's political capital makes him a threat to her security, at least part of her allegation was substantiated.
Raj Ballabh Yadav, law-maker, met this morning with Lalu Yadav, the chief of their party, the Rashtriya Janata Dal or RJD. The messaging was clear: that Raj Ballabh Yadav, named earlier in 10 cases and, as of February, for raping a young schoolgirl, has friends in high places.
Lalu Yadav refused to comment on the meeting. Raj Ballabh Yadav said he conveyed Durga Puja greetings. He also professed he does not resent the appeal made by the state government, of which his party is a member, asking for him to be sent back to jail.
The Supreme Court will hear the case tomorrow, a week after Raj Ballabh Yadav was granted bail by the Patna High Court.
On Monday, the schoolgirl, who lives in a small village 105 kms from the capital of Patna, messaged journalists and activists, seeking an intervention. "I am scared and afraid for my family. What will happen to them? I am already dead after what happened to me. I have nothing more to lose," she wrote. Today, her father, who owns a small shop, told NDTV, "If this man is out (free), I cannot fight him. My girl will be finished."
The Bihar government has asked the Supreme Court to cancel Raj Ballabh Yadav's bail. The government has said that the 55-year-old who represents the Nawada constituency, has "several heinous cases pending against him" and that the politician's "status, ability to temper evidences" has been ignored.
Raj Ballabh Yadav was suspended by his party in February when he disappeared for a month while dodging arrest in an earlier criminal case. He eventually surrendered.
His interaction with party boss Lalu Yadav this morning is the latest addition to a lengthening list of stress points between Lalu, as he is known, and Chief Minister Nitish Kumar. The differences between the allies, though denied by both sides, manifest in cases like Raj Ballabh Yadav, where the leaders take vastly divergent stands.