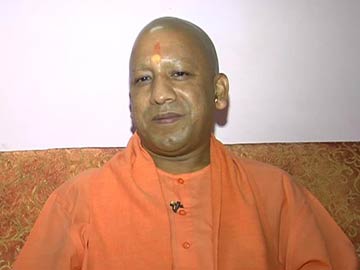 Aligarh:
A body of Muslim intellectuals has demanded action against BJP MP Yogi Adityanath accusing him of trying to disturb peace in the country by issuing provocative statements.
The Millat Bedari Muhim Committee (MBMC) on Tuesday passed a resolution stating communal riots have always taken place not because of Hindus or Muslims but because of communal parties and organisations whose very existence rests on polarising society on communal lines.
MBMC secretary Jasim Mohammad told reporters that various inquiry commissions including the Sri Krishna Commission, which probed the riots in Mumbai in the wake of the Babri Masjid controversy, had clearly and categorically identified such forces.
Yogi Adityanath, a BJP MP from Gorakhpur in Uttar Pradesh, had recently said riots happen wherever minorities are more than 10 percent in numbers while there is no place for non-Muslims where they are more than 35 percent.
The BJP MP had received flak from Congress and Left Parties for his controversial remarks.
The resolution was signed by an elected member of the AMU Executive council Mohammad Shahid, former president of the AMUTA Professor Razaullah Khan and former dean faculty of
science AMU.