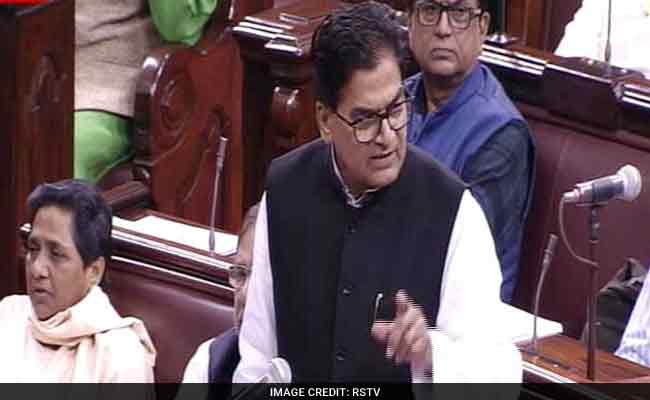 New Delhi:
Samajwadi Party patriarch Mulayam Singh Yadav today demanded the removal of Ram Gopal Yadav as leader of the SP in Rajya Sabha following his expulsion from the party.
He wrote to Rajya Sabha Chairman Hamid Ansari informing him about the expulsion of Ram Gopal Yadav, who is one of the leading lights of the Akhilesh Yadav faction, from the party and, in effect, as its leader in the Upper House.
Mr Mulayam also urged Mr Ansari to shift Mr Ram Gopal's seat to the back benches following his expulsion from the party. As of now, he has been occupying one of the front benches near BSP chief Mayawati's seat.
"Chairman Rajya Sabha has received letter from Shri Mulayam S Yadav, intimating expulsion of Shri Ram Gopal Yadav from SP - will be duly examined," OSD to the Rajya Sabha Chairman Gurdeep Singh Sappal tweeted.
Sources in the party said the letter informed the Rajya Sabha secretariat that Ram Gopal, a cousin of Mulayam Singh Yadav, was expelled from the party for six years on 30 December, 2016 and ceases to be leader of SP's Parliamentary Party in the Upper House.
There is no word as of now on whom Mr Mulayam will appoint as the party's new leader in Rajya Sabha.
Close to Akhilesh Yadav, Ram Gopal is seen by Mr Mulayam as the main reason behind the feud in Samajwadi Party and the Yadav clan.