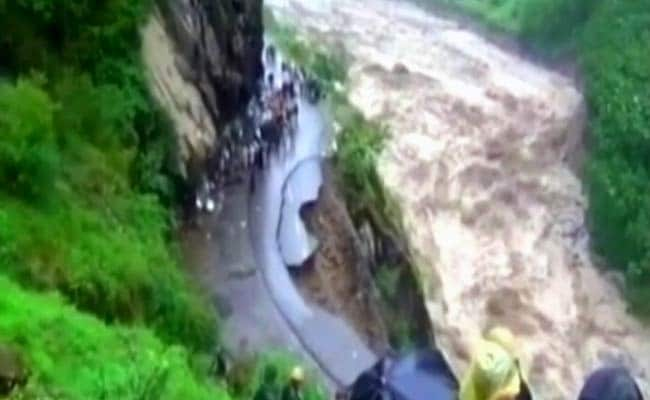 Mumbai:
The effects of changing monsoonal patterns across India could require intervention on the part of the government to either prevent destruction on the lines of the Uttarakhand floods or to secure local irrigation needs, according to a presentation made by monsoon scientist Prof Rajesh Agnihotri at the ongoing 102nd Indian Science Congress in Mumbai.
Speaking as part of a special session on climate change at the Science Congress on Tuesday, Prof Agnihotri presented an overview on rainfall variability in a global warming era, and concluded that the effect of rising temperatures in India since 1990 were not equivocal on the monsoon.
Prof Agnihotri also said that rainfall figures of the past 100 years showed that regions like Chhattisgarh, Jharkhand, Kerala and the North East were getting less rain. However, Jammu and Kashmir, Konkan and Goa, the Gangetic belt in West Bengal, Madhya Maharashtra, Rayalseema, Coastal Andhra, North-Interior Karnataka, Western Uttar Pradesh and Uttarakhand are experiencing wetter monsoons. Cities like Mumbai, Kolkata and Goa will see significant increase in rain.
Prof Agnihotri went a step further and warned the government to curb tourism in the Himalayas in the months of May and June."Northeast Himalayas, including Himachal, some parts of Jammu and Kashmir and Uttarakhand are regions where the early monsoon months will be problematic. So I would urge the government to control the tourist activity at that time," he explained, adding that extreme weather conditions could be expected to be on the rise during this period.
In 2013, a cloud burst resulted in major flash floods along pilgrim spots in Uttarakhand. Officially, 6,000 people were killed while thousands went missing. Excessive rains, as predicted by Prof Agnihotri, would only increase the risk of millions living in the Himalayan region. Likewise, Marathawada and Vidarbha, which already are drought-prone and see farmer suicides, will be acutely affected with repeated weaker monsoons.
"The situation is worsening there. Both regions need linking of rivers or massive artificial lakes," says Prof Agnihotri.