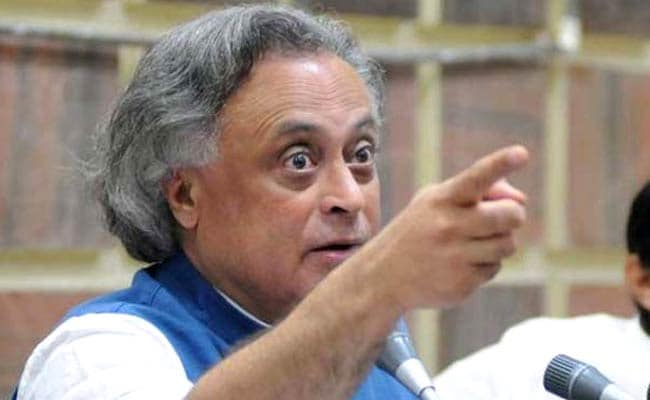 New Delhi:
Congress leader Jairam Ramesh today accused the Narendra Modi-led NDA government of "diluting the Forest Rights Act" and said his party will launch a nation-wide political campaign on the lines of the one it ran against amendments to the Land Acquisition Act.
"There will be a national political campaign on the Forest Rights Act 2006 like we had a national campaign on amendments to the Land Acquisition Act of 2013," Mr Ramesh told reporters in New Delhi.
He said the campaign would highlight in each state the manner in which the implementation of the Forest Rights Act was being destroyed.
It would be led by Congress vice president Rahul Gandhi and go up to December 2016 "which will be the 10th anniversary of the passage of the historic Act by Parliament", said Mr Ramesh who was environment minister during the second stint in office of Congress-led United Progressive Alliance.
The central government had initiated "three steps that will sound the death-knell for FRA," he said.
The Environment Ministry had done away with the clause that required the permission of Gram Sabhas to set up a project in a forest area, even in tribal areas, which effectively meant that the communities did not have a say in the matter any longer, he argued.
"The permission of the Gram Sabha and recognition of their rights under the Foreign Rights Act is no longer necessary for putting up a project in a forest area. That, in our view, is a weakening of the Act," Mr Ramesh said.
He said 60 per cent of FRA's implementation was in two states, Odisha and Tripura, and that the states ruled by Bharatiya Janata Party (BJP) had been "laggards" in the implementation of FRA.
"The community forest rights continue to be neglected even though almost 17 lakhs individual rights have been given and I must say that out of these, 5.5 lakhs are in Orissa and 4.5 lakhs are in Tripura. So, 60 per cent are only in two states."
What about Gujarat, Madhya Pradesh, Jharkhand and Rajasthan, he wondered.
"We must ensure that every state makes the implementation of FRA a priority and that is going to be the purpose of our political campaign," Mr Ramesh said.