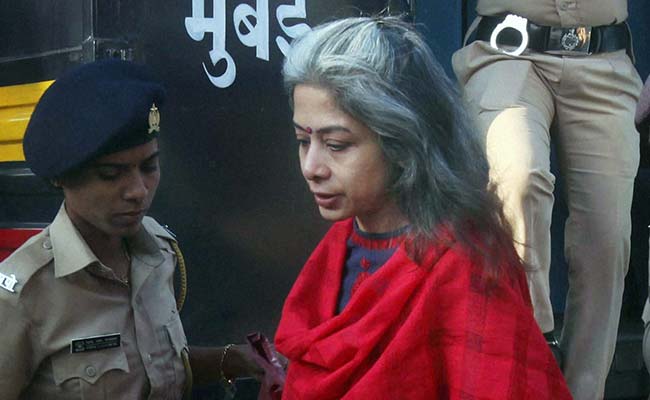 Mumbai:
Mikhail Bora, a prosecution witness in the Sheena Bora murder case, has written to the CBI alleging that there is a threat to his life from his mother Indrani Mukerjea, the prime accused.
The central agency today approached the trial court in Mumbai, seeking a direction to authorities in Assam -- as Mikhail lives in Guwahati -- to look into his safety concerns.
CBI officer KK Singh, who filed the application before the court, said he received an email this morning from Mikhail Bora, saying he feared for his life and that his mother, accused of
killing his sister Sheen Bora
, would try and harm him too.
"The authority concerned in Assam is required to be informed about the threat to the life of the witness," the CBI application said.
The email alleged that
Indrani Mukerjea
, who is lodged at a prison in Mumbai, did not want her mother Durga Ranee Bora's will to be probated (to be certified as valid by the court), and hence she was using various means to harass Mikhail Bora.
According to the will, Mikhail Bora was to get all the property, cutting out Indrani Mukerjea. "I stay all alone in the house with no help....I really fear for my life due to threat from Indrani Mukerjea," the email said.
The court passed no order on the CBI plea today, while continuing to record the testimony by Indrani Mukerjea's former secretary Kajal Sharma.
Indrani Mukerjea, her ex-husband Sanjeev Khanna and
her current husband and former media baron Peter Mukerjea
are facing trial for the murder of Sheena Bora in April 2012. Sheena was Indrani's daughter from an earlier relationship. Mikhail Bora is her second child.
According to the CBI, Indrani Mukerjea, after murdering Sheena Bora,
tried to kill Mikhail Bora too
by spiking his drink, but he escaped. The agency alleged that financial disputes led to Sheena Bora's murder.