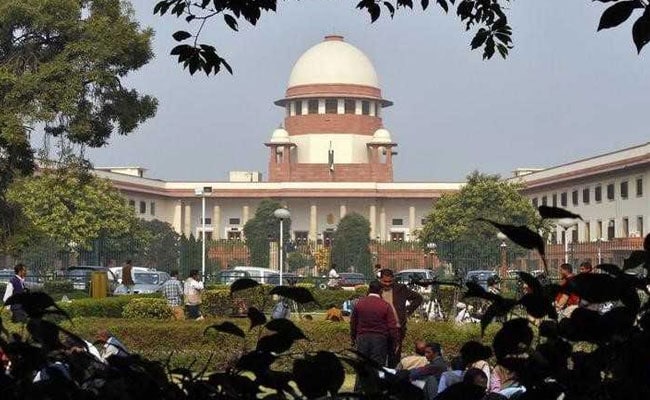 Highlights
Justices Arun Mishra and UU Lalit chided lawyers during a hearing
Court was hearing Medical Council of India petition against an ordinance
Lawyers will survive only if this institution survives: Justice Mishra
New Delhi:
Reprimanding lawyers criticising its orders on television debates, the Supreme Court on Wednesday said a trend has started among lawyers to target the judges and this practice, they said, would ultimately lead to the "killing of this institution".
"Who is spared in this court? Every Judge is targeted. By one arrow you want to kill all. You people are destroying this institution. If this institution is destroyed, then you people won't survive", the court said on Wednesday.
A bench of Justices Arun Mishra and UU Lalit chided the lawyers while hearing a petition by the Medical Council of India against a Kerala government ordinance that allowed two medical colleges to admit students despite a Supreme Court order to the contrary.
The judge's outburst came when the lawyers appearing in the matter started arguing simultaneously by raising their pitch.
"You (lawyers) are killing this institution every day. Lawyers will survive only if this institution survives," said Justice Mishra, who suffered collateral damage in recent controversies concerning the Supreme Court.
In January, Justice Mishra found himself in the middle of the controversy when
four senior judges of the Supreme Court held a rare press conference
to speak out against the alleged arbitrary allocation of cases by Chief Justice Dipak Misra. They claimed that sensitive matters were being allocated to junior judges.
Justice Arun Mishra
was assigned the petition concerning the
death of judge BH Loya
on the day Justices Chelameswar, Ranjan Gogoi, Madan Lokur and Kurien Joseph went public with their grievances. When the reporters asked if their complaints included the case of the death of judge Loya, Justice Ranjan Gogoi said, "Yes".
Judge Loya, 48, was hearing the Sohrabuddin Sheikh fake encounter case, in which BJP president Amit Shah was an accused when he died on 1 December 2014. The judge who replaced him had cleared Amit Shah in the case days later.
Justice Mishra also expressed displeasure that the Supreme Court Bar Association was silent on the issue. He made the remarks in the presence of the bar association president Vikas Singh, who was appearing for one of the parties.
A clarification application was moved in this regard but the Bench declined to entertain it.