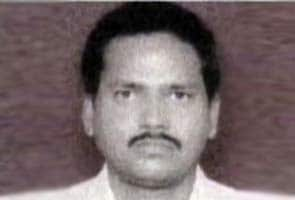 Mumbai:
A Mumbai sessions court today awarded life sentence to 21 people, including 13 Mumbai Police personnel, convicted for killing Ramnarayan Gupta alias Lakhan Bhaiya in a fake encounter in 2006.
Three policemen were convicted of murder while ten of aiding and abetting the encounter on November 11, 2006. The other eight are civilians.
On July 5, Mumbai Police cop Pradeep Sharma, who has 112 encounters to his 'credit', was acquitted by the court in the same case.
Lakhan Bhaiya was considered to be underworld don Chhota Rajan's close aide. Four days after his killing, his brother moved the Bombay High Court alleging that Bhaiya was killed in cold blood by the Mumbai Police.
The inquiry found that the bullet that killed Lakhan Bhaiya was hit from point-blank range. Sharma was part of the squad that allegedly staged the encounter. The then Mumbai Police Commissioner A N Roy had filed an affidavit tendering an apology in the case.
Those convicted for murder and conspiracy are Tanaji Desai, Pradeep Suryavanshi and Dilip Palande.
The 17 others convicted for aiding and abetting the encounter are Ratnakar Kamble, Shailendra Pandey, Hitesh Solanki, Vinayak Shinde, Manoj Raj, Sunil Solanki, Nitin Sartape, Mohamed Shailk, Devidas Sakpal, Janardan Bhange, Prakash Kadam, Ganesh Harpude, Anand Patade, Pandurang Kokam, Sandip Sarkar, Suresh Shetty, and Arvind Sarvankar.
Investigations into the case revealed that Bhaiya was picked up by Pradeep Sharma's team from Vashi along with Anil Bheda and later eliminated the same evening in an alleged encounter near Nana Nani Park at Versova in western suburban Mumbai.
On March 13, 2011, Bheda, the key witness to the encounter, also went missing from Vashi. His decomposed body was found by the Navi Mumbai Police two months later on June 30.