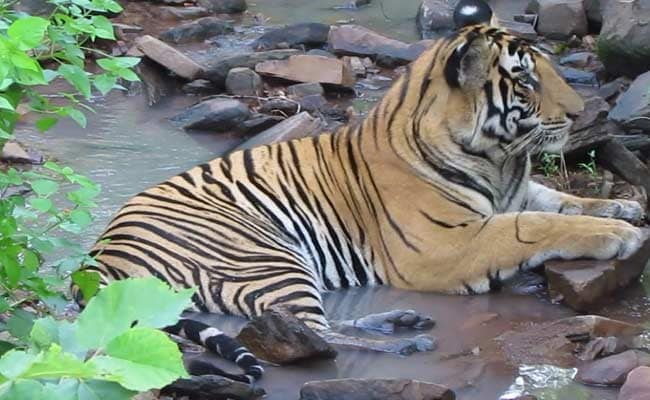 Highlights
The project got clearance by Wildlife Board on August 23
Proponents say it will help irrigate 7 lakh hectares in dry Bundelkhand
But proposed dam and reservoir can eat up 100 sq km of the reserve
Bhopal:
An ambitious plan to link river Ken and Betwa in Madhya Pradesh can prove costly for the Panna tiger reserve. If a proposed dam and reservoir is built, 100 sq km of the 550-sq km tiger reserve can go under water.
Despite the concern of activists, the project has received clearance from the standing committee of the National Board of Wildlife.
Documents made available to NDTV show that it was granted on August 23 at a meeting of the board held under the chairman ship of Union environment minister Anil Dave.
The plan to link the Ken and Betwa was first mooted under the Atal Bihari Vajpayee government in 2004, and gained impetus in 2014 after the Modi government came to power.
Proponents of the Rs 9,000 crore project say it will help irrigate 7 lakh hectares of drought prone land in the Bundelkhand region.
Union Water Resources Minister Uma Bharti, the BJP lawmaker from Bundelkhand's Jhansi, had recently said she would go on a hunger strike if the project was not expedited.
Several environmentalists, however, have questioned the river linking plan, expressing concerns that it would lead to a cross contamination of one river's pollutants and marine life, including any diseases, directly into another river's ecosystem.
The Panna tiger reserve had hit the headlines in 2009 when it became apparent that all its tigers had fallen prey to poachers. It had taken a concerted effort by the forest department and the National Tiger Conservation Authority to bring back the tiger population, which included translocating several tigers from other sanctuaries.