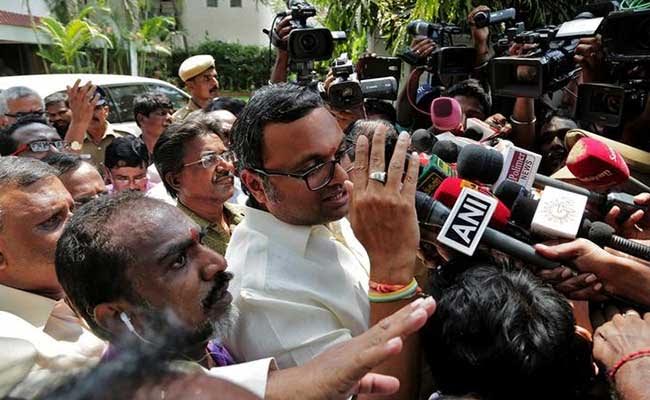 New Delhi:
Karti Chidambaram, the son of Congress leader P Chidambaram, was ordered by the Supreme Court today to go to the CBI next Wednesday for questioning in a corruption case.
On his request, the court said Karti Chidambaram's lawyer can accompany him to the CBI office but cannot be present during his questioning; he could be in an adjoining room, said the judges, including Chief Justice JS Khehar.
Karti Chidambaram has been accused of taking a Rs 3.5 crore bribe from a private company, the INX media, to facilitate clearance for foreign investment using his "influence in the finance ministry" in 2007, when his father was the country's finance minister.
A lookout notice was recently put out for him at airports, which would prevent him from flying abroad. Earlier this week, the
Supreme Court cancelled a High Court order that had put the notice on hold
, and said Karti cannot leave India without submitting to investigation.
Today, Karti argued against the lookout circular. He also said he was being targeted because of his father. The CBI, however, said it was needed as their investigation was at an initial stage.
Karti didn't show up when he was summoned by the CBI for questioning before, first on May 18 and then May 21. He had asked the agency for a reprieve, saying he had approached the Madras High Court challenging the case against him and the CBI should wait for the verdict.
Today, Karti told the court that the Supreme Court's statement that he had never appeared before the CBI had dented his and his family's reputation.
The court replied: "Your submission is that you are so clean that you don't need to appear before CBI".
The CBI filed a formal complaint on May 15 and has searched the homes and offices of Karti and his associates in connection with the charges.