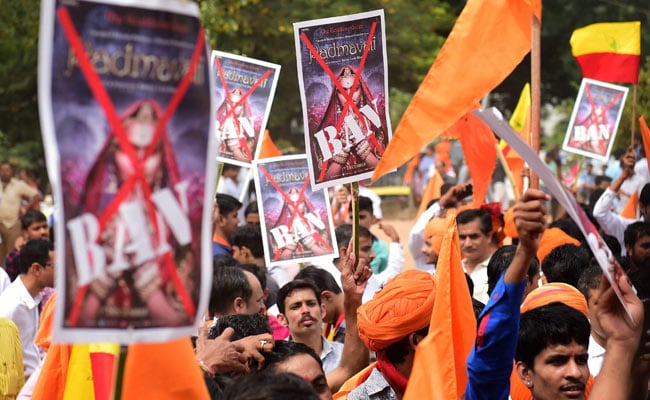 Barwani:
In no letup in the wave of resentment against Sanjay Leela Bhansali's "Padmavati", Karni Sena activists created a ruckus outside a cinema hall at Anjad town here for playing the trailer of the controversial movie. The police, however, have not registered a case.
"Karni Sena members created ruckus after the trailer of 'Padmavati' was shown in the middle of a movie through satellite last night," said Dharmendra Jain, owner of Virendra Talkies.
He said the film's trailer would not be shown again. Anjad police station in-charge RR Chouhan said the Karni Sena had last month submitted a memorandum to the district authorities, demanding a ban on screening "Padmavati" and its trailer.
He said police personnel brought the situation under control soon after they were informed about the protest.
"The cinema hall owner has been asked not to screen any part of the movie or its trailer, until its release is duly approved by authorities," the officer said.
Mr Chouhan said no case has been registered in this regard.
Political leaders and a number of organisations, especially the Karni Sena, have been opposing the release of the history drama, claiming that it had portrayed Rajput queen Padmini in bad light.
The Rajasthan-based outfit had even threatened to chop off the nose of lead actor Deepika Padukone if she did not refrain from making "provocative" statements.
The fringe outfit had also threatened violence if the movie was released.
A Haryana BJP leader is reported to have announced a bounty of Rs 10 crore for anyone beheading Padukone and Bhansali.
The film's December 1 release was recently deferred.