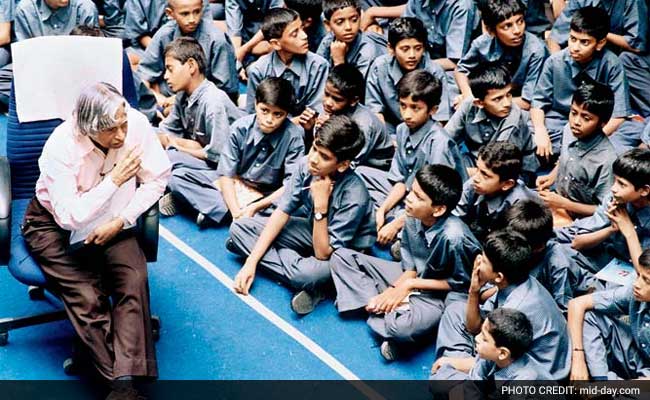 Harry Sheridon (53), who had been with Dr APJ Abdul Kalam as his personal secretary for the past 24 years, can't believe the former President is no more.
Speaking to mid-day from Delhi, Sheridon said, "Sir (Kalam) left around 12.20 pm on Monday and was supposed to return on Tuesday evening. His health was fine, when he left Delhi. Around 7 pm, I received a phone call from one of our staffers. He said that sir had fainted while addressing the gathering at IIM Shillong and had been taken to the hospital. A few minutes later, I received yet another phone call, stating that the military doctors had arrived and they had declared Mr Kalam dead."
He added that the former President's mortal remains will arrive in Delhi on Tuesday and that the funeral would take place at Mosque Street in Rameswaram. The funeral will take place in the presence of Kalam's elder brother, Mustafa Marakayar (99).
Sheridon worked with Kalam since the latter joined the Defence Research and Development Organisation as Scientific Advisor to the Defence Minister and was later Secretary, Department of Research and Development.
The secretary recalled that Kalam never had a television at home and would start his day between 6.30 am and 7 am and stay awake until 2 am. He would listen to the radio, mostly news on All India Radio, and would personally check his emails on a daily basis. He would be invited for some seminar or the other every week. Kalam's personal physician would visit him regularly, but he had not complained of any ailments. His last book titled 'Target 3 Billion' co-authored by Srijan Pal Singh, was published in December 2011.
"APJ Kalam sir was a very, very good human being in all aspects. The country needs more leaders like him" was all Sheridon could say in conclusion.