Patna:
The family of a 40-year-old man in Jharkhand says he died of starvation and not of illness as claimed by the authorities. Vaidnath Ravidas, a rickshaw puller had died on Friday. The district administration of Dhanbad said he had been ill -
a reason that was also cited
for the
death of 11-year-old Santoshi
, who lived 300 km away, in Simdega. The child's family said she had died crying for a mouthful of rice.
Today, Vaidnath Ravidas' wife Parvati Devi said the family had nothing to eat for two days and they did not possess a ration card despite having Aadhaar, the unique identification number. In Jharkhand, most families who are denied ration say the officials point to their lack of Aadhaar, even though Union food minister Ram Vilas Paswan has gone on record saying that no family can be denied subsidised food for want of Aadhaar.
Parvati Devi said her joint family used to get their weekly rations drawn on the card of her husband's elder brother, Jago Ravidas. Since he died four years ago, they had been deprived of the subsidised rice, wheat and oil the Below Poverty Line families are entitled to.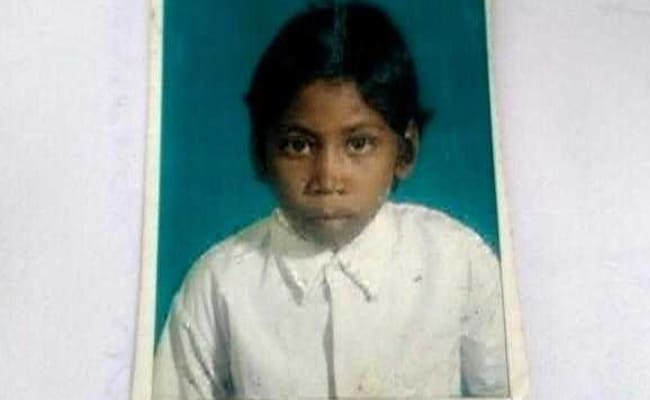 "I visited the local councillor's office with my son many times, but could not get a ration card made," said Parvati Devi. "They made us to go from one office to another, one desk to other... If food was available, my father would have been alive," said her son, Ravi Kumar Das.
Eventually their name got dropped from the list of Below Poverty Line families who receive subsidised food. Sometimes they managed to eat once a day, on others, they went hungry.
The family has been given a compensation of Rs 20,000, but district officials refused to discuss the case. There has been no postmortem, since the last rites of Vaidnath Ravidas has already been conducted.
Nearly a month ago, on September 28, 11-year-old Santoshi
had died in Simdega
, 150 km from state capital Ranchi. The administration had said she had been suffering from malaria, but the family said the child had been going hungry since her school -- where mid-day meal was supplied -- closed for the festival season. They said they had been refused subsidised food as their ration card had not been linked to Aadhaar.