Khunti, Jharkhand:
Amid outrage over the death of an 11-year-old girl in Jharkhand allegedly after the administration stopped subsidised food for her family, there have been a spate of statements from state capital Ranchi and New Delhi that people could not be denied cheap ration if they did not have the 12-digit Aadhaar number.
There have been also suggestions that Santosh Kumari's death, 150 km from state capital Ranchi - even if it was due to starvation and not malaria as claimed by district officials - was an aberration.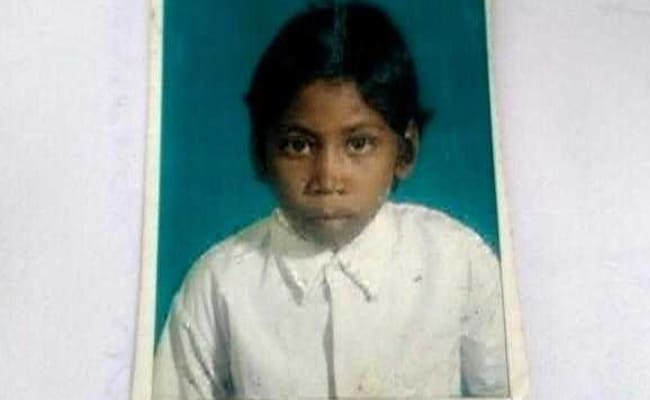 11-year-old Santosh Kumari died due to starvation
On Wednesday, NDTV travelled to another village on the outskirts of the state capital, in Khunti district that was a part of Ranchi district till a decade earlier.
Of the 60 houses in the village, at least 20 per cent have their names struck off the cheap rations list.
Some, because they don't have an Aadhaar card. Others have Aadhaar but complain that they still don't get the subsidised rations for their family.
Like Narade Mundu. He has an Aadhaar but still hasn't been able to get subsidised rations for his family of five. "When we got to the ration shop, they ask us get our Aadhaar linked. I have submitted our Aadhaar so many times that I am tired of it... but the rations haven't started yet," he told NDTV.
Pitai Runda, 50, has eight people to feed on his monthly income that averages 5,000-6,000. Some in his family get rations, some don't. He blames the computer for it, the device at the ration shop for his misery. "When there was no computer, we would get the rations. But ever since this has come, am not getting ration for the entire family.
His neighbour Mundra Runda, 35, has an Aadhaar but gets ration for only one. "Because of the computer," he complained.
Back in Maoist-affected Simdega district that is home to one of the country's poorest, Santoshi's family too held a ration card which entitles India's poorest to cheaper rice, wheat and sugar under government schemes. It was cancelled this year because it had not been linked with Aadhaar.
"My daughter died begging for rice...For four or five days, no one in the family had eaten," said Santoshi's mother Koyli Devi, who is being treated in hospital.
District officials had been the first to give themselves a clean chit and attributed her death to malaria. But they haven't spoken on the cancelled ration card so far.
In Delhi, Union Food Minister Ram Vilas Paswan told NDTV that no one could have been denied cheap rations for want of Aadhaar. Mr Paswan said he had dispatched a fact-finding team to Jharkhand.
Just a few months back, Mr Paswan had claimed that linking ration cards with Aadhaar had saved the government Rs 14,000 crore by weeding out what he had then called as "bogus ration cards".
Activists had then countered that not all the ration cards weeded out were "bogus".