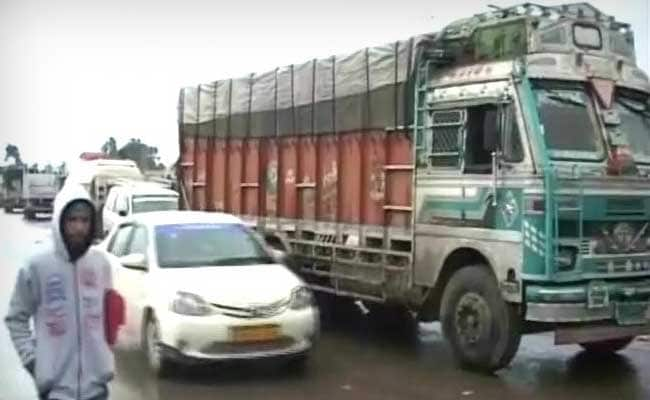 Jammu:
The strategic Jammu-Srinagar highway remained closed for the second day today due to landslides in Ramban district.
Traffic officials said torrential rains have a clearance operation in Magarkote sector of the highway, which was hit by the landslides on Saturday.
"Landslide clearance operation will resume once the rains stop. Travellers are advised to contact control rooms in Jammu and Srinagar before undertaking a journey," the officials said.
Scores of vehicles were also stranded on the highway. Authorities made arrangements yesterday for lodging of the stranded passengers in some government schools and other shelters in Ramsoo area.
Free food was also served by the local administration in coordination with civilians living in the area.
No Amarnath pilgrims have been able move from Jammu to the Kashmir Valley since Saturday.
The 60-day long Amarnath Yatra that started on June 28 is slated to end on Sunday.