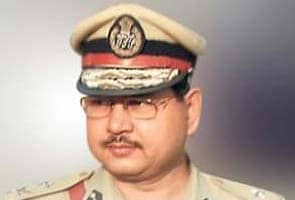 Ahmedabad:
Senior Gujarat police officer PP Pande, wanted for the murder of college student Ishrat Jehan and three others, has surrendered in a court in Ahmedabad today.
This is the same court where Mr Pandey showed up on a stretcher a few days ago, in a moment of high drama, to win anticipatory bail after evading arrest for months. But he went underground again after that, and applied for bail to the Supreme Court, which finally turned him down yesterday.
The judges said, "You were an absconder earlier also. Your conduct makes you dis-entitled to anticipatory bail."
Mr Pande disappeared first in April after the CBI made him an accused in a case encoded with political ramifications for Gujarat Chief Minister Narendra Modi at a time when he's close to landing his party's prime ministerial nomination.
Mr Pandey was head of Ahmedabad's Crime Branch in 2004 when Ishrat, 19, was shot with three men on the outskirts of the city. Last month, the CBI filed a chargesheet and said seven cops including Mr Pande had shot the group "in cold blood" and destroyed evidence.
The police officers say that they had been warned by the Intelligence Bureau that Ishrat and the others were terrorists from the Lashkar-e-Taiba and planned to assassinate the chief minister.
The Intelligence Bureau says it passed on information about Ishrat's alleged terror links to the police, but did not recommend or participate in the fake encounter, a claim that has been rejected by the CBI.
Mr Modi's party, the BJP, says that by refusing to comment on whether Ishrat was a Lashkar accomplice, the CBI is concealing important information to embarrass the chief minister in the months leading up to the national election.