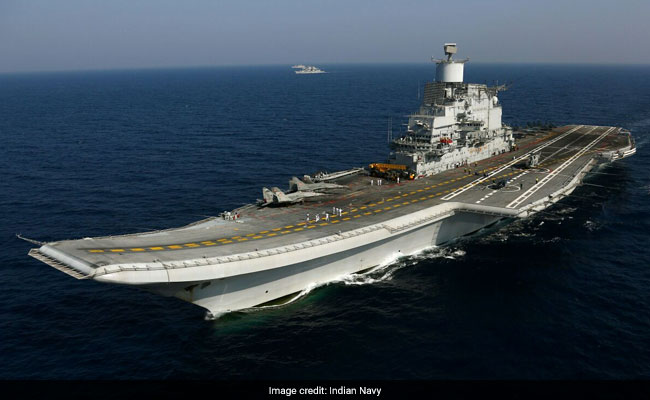 Panaji:
The meeting of the Indo-Russian Intergovernmental Committee on Military Technical Cooperation (IRIGC-MTC), which began in Goa yesterday, deliberated on the mechanisms for speedy support of aircraft carrier Vikramaditya.
The two-day meeting was inaugurated by Vice Admiral GS Pabby, the Chief of Material, Indian Navy and Vice Admiral VI Bursuk, Deputy Commander-in-Chief of Navy on Armament, a media release issued by the Navy said.
"The IRIGC-MTC sub-group (Navy) is a forum to discuss various aspects related to acquisition and product support of military equipment on-board Indian naval ships, submarines and aircraft acquired from Russia," it said, adding the Russian delegation comprised of more than 120 delegates.
According to the statement, the two sides discussed a number of aspects related to enhancing operational availability and life cycle support of the Naval acquisitions from Russia.
"Notably the sides deliberated on mechanisms for speedy support of aircraft carrier Vikramaditya, refits of EKM submarines and enhancing reliability of aircraft and missile systems on-board ships and submarines," it said.
As per the statement, one of the major highlights of the meeting was the participation of over 65 Russian Original Equipment Manufacturers (OEMs), which facilitated direct interaction on various technical issues between the departments of Indian Navy and the Russian OEMs.