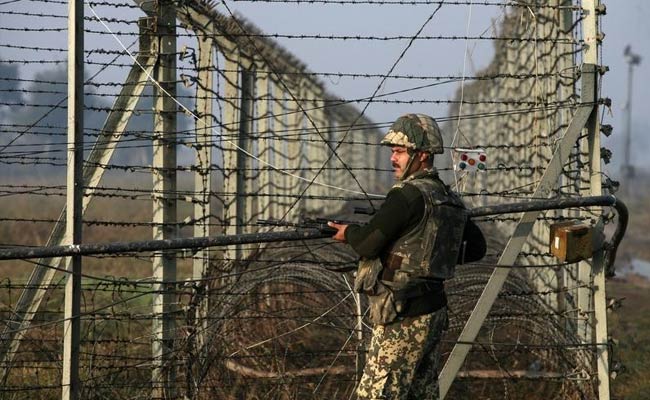 New Delhi:
India's borders need much larger investment and attention, Jammu and Kashmir Governor NN Vohra said today as he batted for "smart border management" for people living along these areas.
Speaking at a conference on 'Homeland Security, Smart Border Management' organised by FICCI in New Delhi, he said such management was required for a state like Jammu and Kashmir which faces proxy war and infiltration attempts round the year.
"In the state where I am working, infiltration attempts are made throughout the year.. across the high and snow-clad mountains, across the planes, riverbeds and nallahs," he said.
Stating that India's borders needed more attention and investment, Mr Vohra maintained border management was no longer a general problem.
"One needs special forces to tackle highly-trained terrorists," he said.
He said owing to the nature of threats Jammu and Kashmir has faced in the last three decades particularly infiltration, proxy wars, insurgencies and terrorists supported from across the borders, it was not possible to deal with sectoral violence only through internal and external security.
Mr Vohra said maintenance of public order in the hinterland was an extremely important component of border guarding.
"If you have insurgency, militancy and a proxy war in Jammu and Kashmir, or terrorism which can strike at any time from anywhere.. that infringes our border guarding," he said.
The Governor said since 2012, there have been four fidayeen attacks sponsored by Pakistan against the Army and police at places like Kathua and Sambha in the Valley.
"We have deficiencies along the borders... the nature of communication we have, the nature of facilities, equipment and gadgetries," he said while drawing references to the suicide attacks at Dina nagar police station and IAF base in Pathankot.
"Therefore, we need to take into account smart border management. It is important to take care of the people living along the borders and behind the borders. Their welfare, needs and problems need to be attended to. A dissatisfied border community does not contribute to the border force or border management," he said.
Mr Vohra maintained that looking after the people living in forward areas goes a long way.
"Such people provide very strong support to the Army and the border security forces in terms of supplying information, logistical support etc," he said.
People think that securing borders is the responsibility of the Union government but the responsibility rests with everyone living in the forward areas, the Governor added.