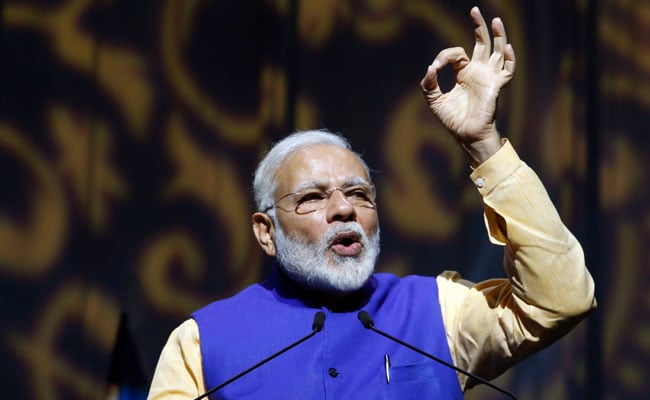 New Delhi:
With the support of 73% Indians, Prime Minister Narendra Modi's government is among the most trusted in the world, data from the Organisation for Economic Co-operation and Development (OECD) and the global polling giant Gallup, indicates.
Earlier reports, including one carried by this website, said India topped the global list of citizens' confidence in governments based on
a Forbes report
.
When the OECD released its latest
'Government at a Glance 2017' report
, Forbes carried a story on the findings and concluded that "India was at the very top" in the list that measured the confidence of people in the government of their countries. The ranking of confidence in national government findings were part of a different study: The Gallup World Poll.
A number of news websites picked up the conclusion. While the reports asserted that India was at the top of the rankings - Gallup's data said it stands two positions below Switzerland and Indonesia, which record close to 80 per cent confidence.
On average, only 42% of citizens have confidence in their #government (down from 45% in 2007) https://t.co/PAOpyvy04q#trust#democracypic.twitter.com/WiniRUewUB

- OECD Governance (@OECDgov) July 13, 2017
The findings also claimed confidence levels in the Indian government were nine points down from the 82 per cent recorded in 2007 - when Prime Minister Manmohan Singh's government was in charge.
Forbes has since updated the piece to say: "With 73 per cent, India was towards the very top of the governmental confidence league (Indonesia and Switzerland were highest overall)". NDTV has updated the story after Forbes' revised report.