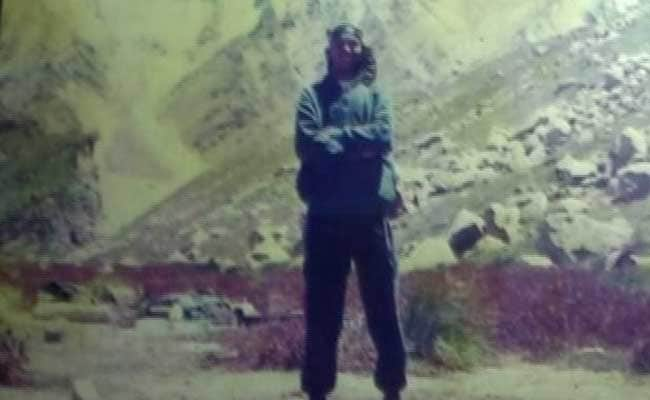 Kathmandu, Nepal:
Indian mountaineer Subhash Pal has died on Mount Everest and two of his teammates are missing, expedition organisers said Monday, taking the death toll from the Himalayan climbing season to five.
Mr Pal reached the 8,849-metre (29,032-foot) summit on Saturday but collapsed while descending the Hillary Step ice wall and died the following day.
He was among four Indians who lost contact with operators on Saturday afternoon, said Loben Sherpa of Trekking Camp Nepal, which organised their expedition to Mount Everest.
Expedition officials made contact with him and teammate Sunita Hazra on Sunday and helped them descend to Camp 3, but the whereabouts of the remaining two climbers - Goutam Ghosh and Paresh Nath are still unknown.
"He died while the guides were bringing him down," Mr Sherpa told news agency AFP.
"We have sent a helicopter to bring Sunita Hazra back. We still don't have any news on the missing two," he said.
More than 350 climbers including 140 foreigners have successfully scaled the world's highest peak this season after two consecutive years of deadly disasters. But four other mountaineers have died in the Himalayas in the past few days.
An Australian woman died of altitude sickness on Saturday, one day after a Dutch mountaineer succumbed to the same illness after summiting the peak.
A Nepali guide died on Thursday after he slipped and fell 2,000 metres down Mount Lhotse, the world's fourth-highest peak.
Another Indian climber died after falling ill while descending from Mount Dhaulagiri in the Himalayas.
Meanwhile, guides and helicopter pilots have rescued more than 30 climbers following complaints of altitude sickness and frostbite, tourism official Gyanendra Shrestha told AFP.
Nepal issued 289 permits to foreigners for this year's brief spring climbing season, which runs from mid-April to the end of May, after disasters sparked a shutdown of the mountain in 2014 and 2015.
Hundreds of climbers fled Mount Everest last year after an earthquake-triggered avalanche at base camp killed 18 people.
Only one climber summited the mountain in 2014 after an avalanche killed 16 Nepali guides that year.
Since the first summit of Everest in 1953, more than 300 people, most of them Nepali, have died on Everest and Lhotse, which share the same route until Camp 3 at 7,200 metres.
Mountaineering is a major revenue-earner for the impoverished Himalayan nation of Nepal. But last year's earthquake, which killed almost 9,000 people, threatened the future of its climbing and trekking industry.