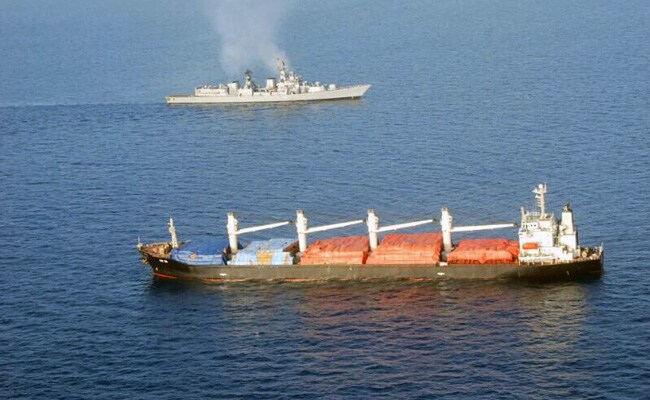 Highlights
Indian warships INS Mumbai and INS Tarkash rescue cargo ship from pirates
Chinese special forces were also part of the rescue operation
Chinese Navy thanks Indian Navy after the anti-piracy mission
New Delhi:
Despite their intense military rivalry, the Indian and Chinese Navies came together to protect a bulk carrier in the Gulf of Aden which had come under attack from pirates overnight.
Indian warships INS Mumbai, a guided missile destroyer, and INS Tarkash, a Russian-built guided missile frigate were the first to respond to the alert sent out by the UK's Maritime Trade Organisation. The UKMTO was monitoring the movement of a 21,000-ton cargo ship called MV OS 35 -- registered in Tuvalu, an independent island in South Pacific -- which was sailing between Kelang in Malaysia and the Port of Aden.
The Chinese, Italian and Pakistani Navies, which were also operating in the area, had responded to the alert.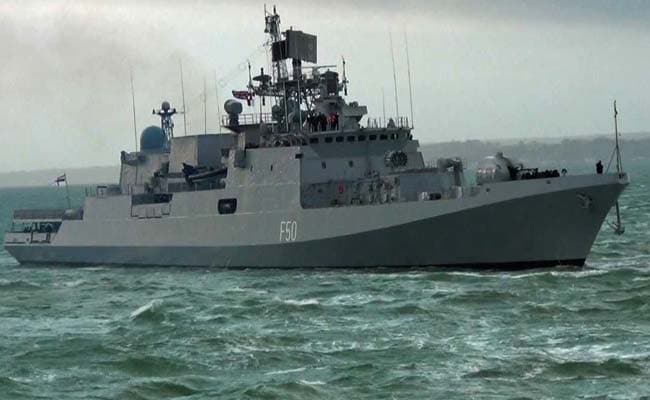 The Indian warships which raced to the distressed bulk carrier, however, deployed a helicopter that did an aerial reconnaissance of the ship at night, and at sunrise, undertook to sanitize its upper decks. It also established contact with the captain of the ship.
The captain and the crew had locked themselves in a strong room on board -- a secure location used as per standard operating procedures if a ship comes under attack in pirate-infested waters.
Later, the Chinese special forces also moved in for the rescue operation and 18 of its members boarded the ship to sanitise it.
"In a show of international maritime cooperation against piracy, a boarding party from the nearby Chinese Navy ship went on board the merchant ship, while the Indian Naval helicopter provided air cover for the operation," a statement read. "It has been established that all 19 Filipino crew members are safe."
Neither pirates nor any skiff were, however, detected, indicating that pirates had fled as security forces moved in.
The Chinese Navy has thanked their Indian counterparts for the anti-piracy mission.
After a five-year calm, piracy started up again off the Horn of Africa since 2011. Since then, three attacks have taken place. Earlier this month, an Indian cargo dhow with 11 crew on board was hijacked. The pirates moved the vessel to an undisclosed location off the Somali coast saying it would stay there till their ransom demands were met. The UKMTO, which coordinates shipping in the Gulf of Aden area, said the Al Kausar was commandeered in the vicinity of Socotra Island while on way from Dubai to the northern port of Bosasso.