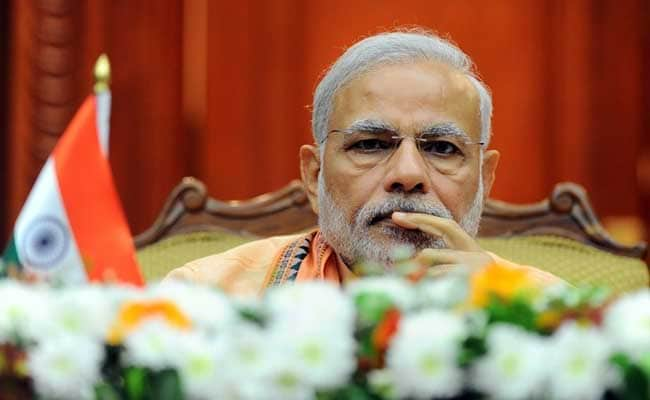 New Delhi:
Prime Minister Narendra Modi today pitched for a permanent solution to the food security and agriculture subsidy issues at the Nairobi WTO meet, to be held later this year.
While addressing the inaugural ceremony of the third India-Africa Forum Summit, he said India and Africa also seek a global trading regime that serves development goals and improves trade prospects.
"When we meet at Nairobi Ministerial of the WTO in December, we must ensure that the Doha Development Agenda of 2001 is not closed without achieving these fundamental objectives," he said in Delhi.
"We should also achieve a permanent solution on public stock-holding for food security and special safeguard mechanism in agriculture for the developing countries," he said.
The WTO's General Council, the highest decision making body of the organisation, had accepted India's demand for extending the peace clause till a permanent solution is found for its food stockpiling issue.
For a permanent solution to the food security issue, India had proposed either amending the formula to calculate the food subsidy cap of 10 per cent which is based on the reference price of 1986-88 or allowing such schemes outside the purview of subsidy caps.
If no solution is found by the agreed deadline of December 31, the peace clause will continue till the time a solution is found.
Talking about bilateral trade between India and Africa, PM Modi said, the trade has more than doubled to over 70 billion dollars in less than a decade.
"India is now a major source of business investments in Africa. Today, 34 African countries enjoy duty free access to the Indian market," PM Modi said.