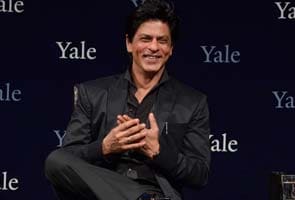 New York:
India has taken up Shah Rukh Khan's detention incident with United States and expressed its "deep concern" over it.
Noting that the detention of Indian superstar is an "incident that need not have happened," India's Ambassador to the US Nirupama Rao told reporters, "We have taken it up with the State Department."
Ms Rao, who was in the city for a Columbia University conference on India, said the Indian Embassy in Washington has issued a press note on the incident and "we would like to leave it that."
She added that even Mr Khan is no longer in the country and had left for India.
The Indian envoy said there was concern across India over the incident since Mr Khan is an internationally renowned personality.
"It is not merely our concern but the concern of the whole nation which we sought to convey to the State Department and the US authorities so that they understand the depth of the concern that was expressed by us," Ms Rao said.
A press note issued by the Indian Embassy in Washington said it has sought the State Department's intervention to put in place measures so that such incidents are not repeated in future.
"In order to convey the deep concern that has been expressed nationwide in India over this incident, the Embassy of India has taken up the matter with the US Department of State and sought the State Department's intervention to institute appropriate measures to avoid recurrence of such an incident in the future," the Embassy statement said.
Get Breaking news, live coverage, and Latest News from India and around the world on NDTV.com. Catch all the Live TV action on NDTV 24x7 and NDTV India. Like us on Facebook or follow us on Twitter and Instagram for latest news and live news updates.