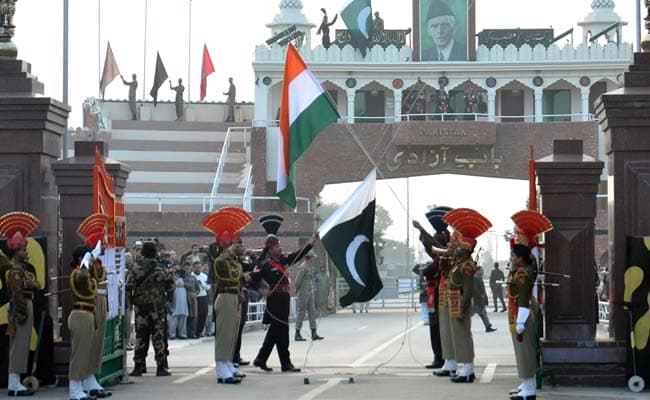 Highlights
Pak PM seized more authority over Gilgit-Baltistan in order this week
Order seen as Islamabad's effort to incorporate region as fifth province
India summons Pak envoy in protest, calls illegal occupation unacceptable
New Delhi:
India on Sunday summoned Pakistan's Deputy High Commissioner Syed Haider Shah over Islamabad's so-called Gilgit-Baltistan order, and told him that any action to alter the status of any part of the territory under his country's forcible occupation has no legal basis.
In a statement, the Ministry of External Affairs said it conveyed to Mr Shah that the entire state of Jammu and Kashmir, which also includes the so-called 'Gilgit-Baltistan' areas, is an integral part of India by virtue of its accession in 1947.
Through its order on Gilgit-Baltistan on May 21, Pakistan Prime Minister Shahid Khaqan Abbasi has seized more authority from the local council to deal with the affairs of the region. The order is seen as Islamabad's efforts towards incorporating the disputed region as its fifth province.
Civil rights groups in Pakistan have criticised the order. Several people were injured in clashes in Pakistan between police and protesters during a demonstration against the order, media reports said today.
"Any action to alter the status of any part of the territory under forcible and illegal occupation of Pakistan has no legal basis whatsoever, and is completely unacceptable. Instead of seeking to alter the status of the occupied territories, Pakistan should immediately vacate all areas under its illegal occupation," India's Ministry of External Affairs said.
The ministry said it was also conveyed to the Pakistani deputy envoy that such actions can neither hide the illegal occupation of part of Jammu and Kashmir by Pakistan nor the grave human rights violations, exploitation and denial of freedom to the people residing in Pakistan-occupied territories.
In Pakistan, politicians, cutting across party lines, held protest rallies across Gilgit-Baltistan demanding constitutional rights for the region.