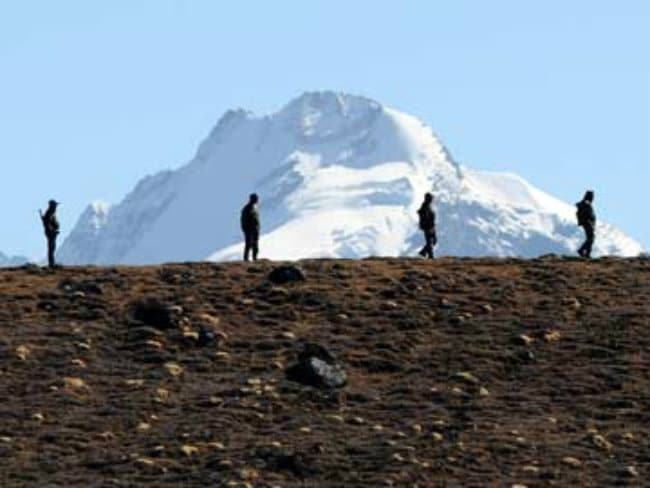 New Delhi:
India and China will hold the 18th round of border talks in Delhi from today - the first round of negotiations after Prime Minister Narendra Modi came to power last year - where the two sides are expected to focus on clarification of the Line of Actual Control (LAC).

Special Representative on the Boundary Question and National Security Advisor Ajit Doval would hold talks with his Chinese counterpart and State Councillor Yang Jiechi amid hopes to clinch a solution to the vexed boundary issue under the strong leadership in both the countries.

Mr Yang will visit India on March 22-24 to hold the 18th Meeting of the Special Representatives at the invitation of Mr Doval, the Ministry of External Affairs said in a statement.

The talks are taking place in the backdrop of candid discussions between Prime Minister Modi and Chinese President Xi Jinping during the latter's visit to New Delhi in September last year.

The high-profile visit was overshadowed by the intrusion of Chinese troops at Chumar in Ladakh region. It was resolved after simultaneous withdrawal by both sides after Mr Xi's visit.

The incident prompted Prime Minister Modi to suggest President Xi that "clarification of LAC" would greatly contribute efforts to maintain peace and tranquillity at the border where troops from both sides often assert their claims and counter-claims.

President Xi had said there might be incidents like Chumar as the border is yet to be demarcated.


Chinese officials say LAC clarification could figure in this round of talks, which are being held in the backdrop expectations on both sides that since PM Modi and President Xi have emerged as strong leaders, the two nations had a unique chance to settling the issue.
Significantly, the talks are being held ahead of Prime Minister Modi's first visit to China expected to be in May.
External Affairs Minister Sushma Swaraj, who visited China in February to make preparations for the Prime Minister's visit, spoke about the need for an "out of the box" solution on the border issue in order to not leave it for future generations.
Chinese Foreign Minister Wang Yi had recently said China and India should "do more" to strengthen bilateral cooperation to clinch a final settlement of the boundary issue.
"The dispute has been contained. At the moment, the boundary negotiation is in the process of building up small positive developments," Mr Wang said ahead of the border talks.
China says the border dispute is confined to 2,000 kms mostly in Arunachal Pradesh whereas India asserts that the dispute covered the western side of the border spanning to about 4,000 kms, especially the Aksai Chin area annexed by China during the 1962 war.