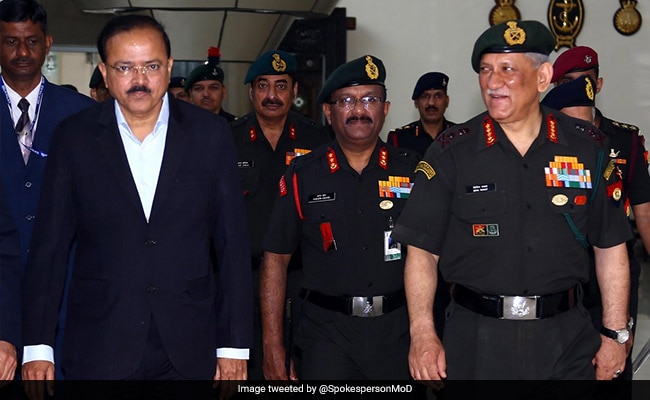 New Delhi:
Eight months after the Doklam standoff, junior Defence Minister Subhash Bhamre today said the situation along India's border with China is "sensitive" and had the potential to "escalate".
"At the Line of Actual Control, the situation is sensitive as incidents of patrolling, transgression and standoffs have a potential of escalation," he said.
The nearly 4,000-km-long border between the two countries is referred to as Line of Actual Control (LAC).
"While confidence building measures are being enhanced, we shall continue to take all action deemed necessary to ensure sanctity of LAC," the minister of state for defence said, addressing a military event.
Troops from India and China were locked in a 73-day-long standoff in Doklam from June 16 last year after the Indian soldiers stopped the building of a road in the disputed area by the Chinese Army. The face-off ended on August 28.
Sources said China has been keeping its troops in north Doklam and significantly
ramping up its infrastructure
in the disputed area.
In January, Army Chief Gen. Bipin Rawat had said the time had come for India to shift its focus from borders with Pakistan to the frontier with China, indicating that situation along it was worrying.
Talking about the regional security situation, Mr Bhamre also talked about likelihood of Pakistan becoming a "conduit" for spread of ISIS ideologies to countries like India.
He also said that rising instability in India's neighbourhood had increased the possibility of proliferation of weapons of mass destruction to non-state actors.