Highlights
Images show military structures along East-West road in disputed region
Trenches visible at another site where there is Chinese construction
There are two helipads, clearly demarcated by an H marking
New Delhi:
A massive, full-fledged Chinese military complex is being built within Doklam, show new satellite images five months after India and China ended a 70-day standoff in the region that lies to the east of Sikkim.
The clearest-ever satellite images available so far indicate a Chinese buildup within the region that Bhutan claims as its own. Last month, NDTV broke the story with images of a new road being built by the Chinese in the Doklam plateau which is approximately 10 km wide. What the new images show are several military structures along the East-West road in the disputed region.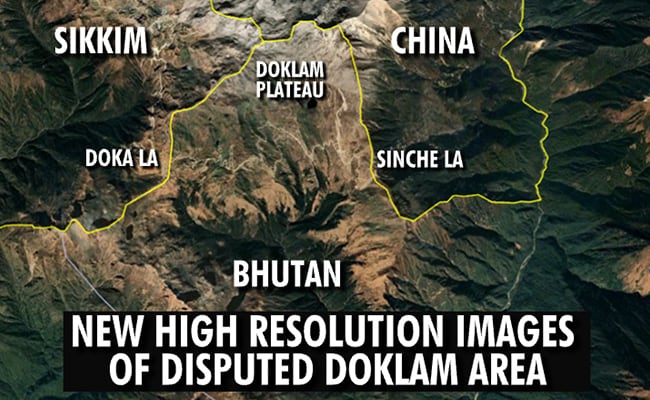 This image shows the entire disputed Doklam area. On the left is the Indian post of Doka La in Sikkim and to the east is the Sinche La pass between Doklam and China. To the north is the undisputed part of China, in what is known as the Chumbi Valley.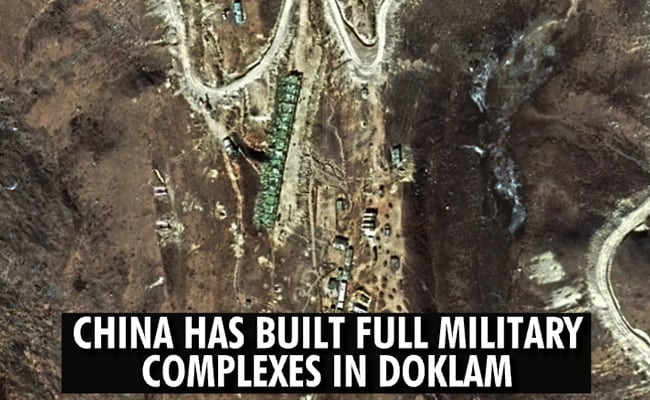 The structures are visible in an image of the road that the Chinese have been building over several years. This is approximately 10 km to the east of the Indian position in Sikkim.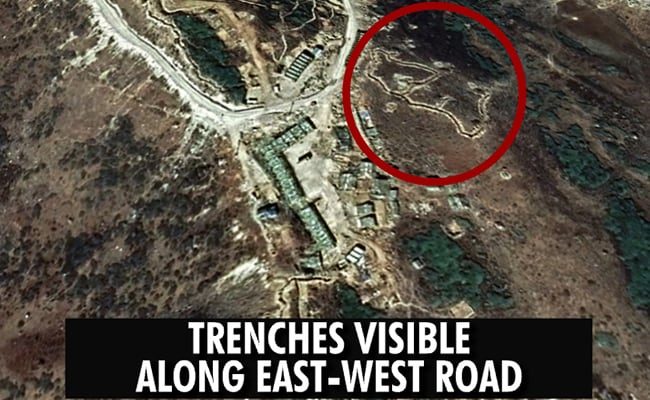 There are trenches visible at another site where there is Chinese construction. In all locations, military structures and infrastructure is visible. There are two helipads, clearly demarcated by an H marking.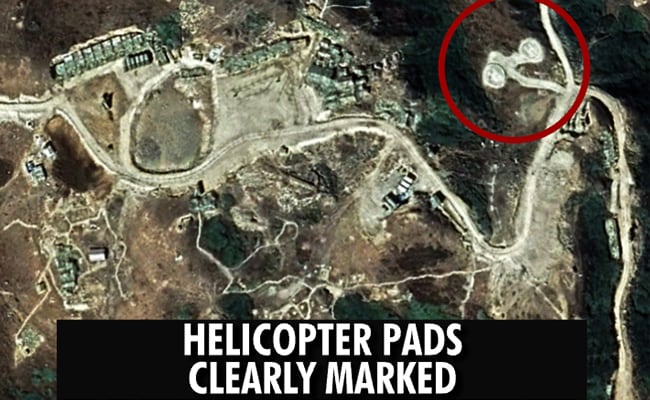 While artillery guns are not visible in these images, there are areas which are dug out and look like gun emplacements. India has always been wary of China moving artillery to this area.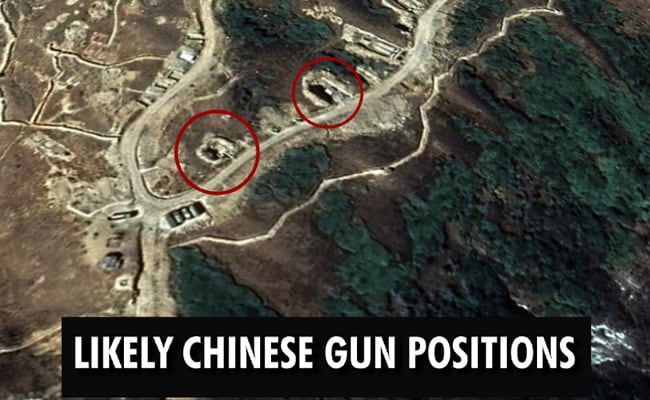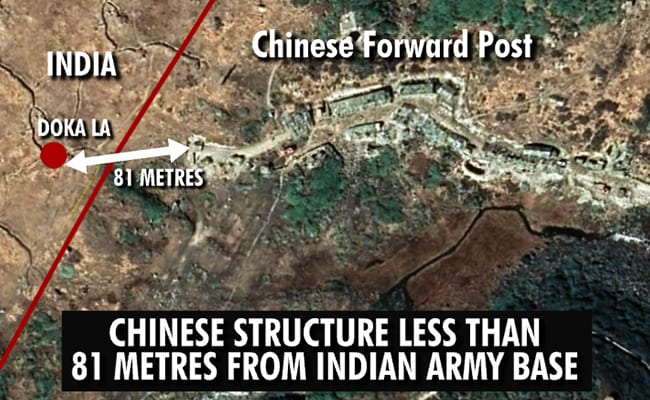 To the left is the Indian post of Doka la in Sikkim and just 81 metres away are the Chinese structures.
Because of the Doklam stare down, the Chinese couldn't stretch their road south. But they haven't moved from the area either.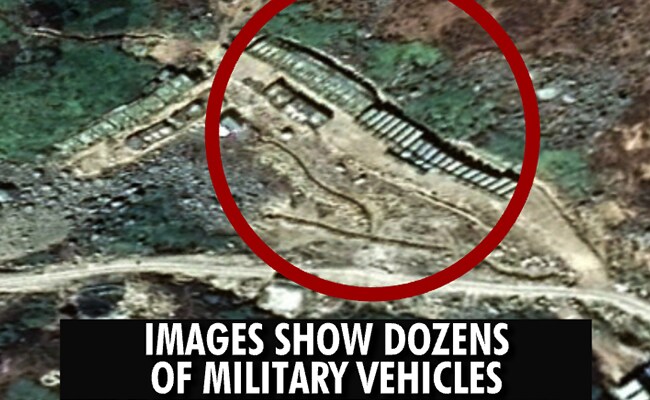 Google Earth images from March 2005 and May 2011 offer a clear comparison. A rough path is visible in the earlier image, but in the second one, the rough path has been paved and widened.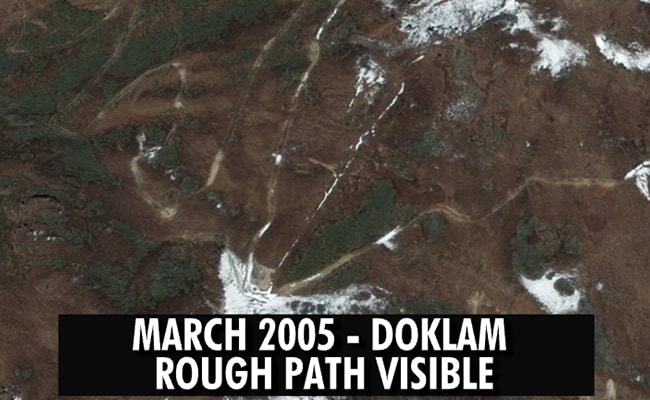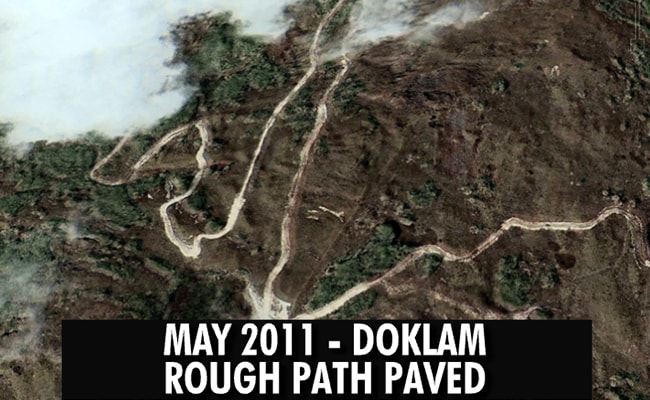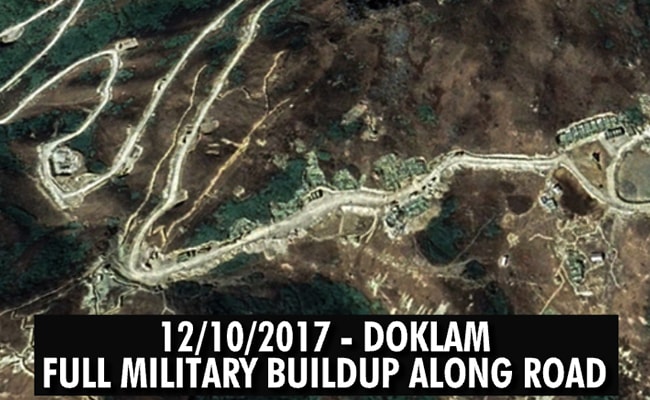 On October 7, the External Affairs Ministry, responding to reports by NDTV and the Indian Express on Chinese activity in the region stated, "We have seen recent reports on Doklam. There are no new developments at the face-off site and its vicinity since the August 28 disengagement. The status quo prevails in this area. Any suggestion to the contrary is incorrect."
Satellite images available in the public domain and shot in December indicate that the Chinese never stopped their infrastructure buildup in the region. Just 81 metres from an Indian post, the Chinese have constructed proper structures.