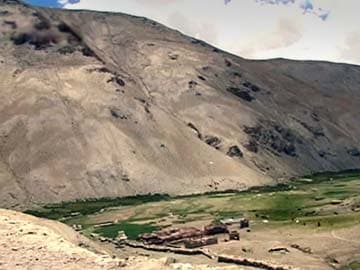 New Delhi:
An India-China media dialogues scheduled for later this week in Delhi may have become the first casualty due to the border stand-off between the two countries.
The government of India has abruptly withdrawn clearances for Chinese editors who were coming to Delhi this week for a media exchange with Indian journalists, something that takes place every year.
The think tank organising the event says no reason was given and all they got was a one line fax that the clearances had been withdrawn.
"Due to unavoidable complications, we have had to postpone the India-China Media Exchange. We thank you all for agreeing to participate on Sep 24th -- and dinner -- and we will call on your participation again when we hold the event. But for now, it stands cancelled," the organisers told participating Indian journalists. They insist the Chinese editors had their visas in place.
So far, there has been no official comment by the government.
Soldiers of China's People's Liberation Army, who entered Chumur in Ladakh last week, have remained on Indian territory, despite the reported assurance by Chinese President Xi Jinping -who concluded his three-day visit to India on Friday - to Prime Minister Narendra Modi over the issue. PM Modi had taken up the incursions with President Jinping and bluntly stressed on the need to resolve the dispute quickly and clarify the Line of Actual Control (LAC).
Chumur, 300 kilometres north of Ladakh, stands at the intersection of the international border and the Line of Actual Control or the de facto border between the two countries. The Chinese troops allegedly brought in in heavy construction equipment and a large labour force to set up a road up to the border.
The standoff in Chumur worsened on Saturday after a second intrusion by Chinese army personnel in two days was reported at another point after they had withdrawn from the same area.
Get Breaking news, live coverage, and Latest News from India and around the world on NDTV.com. Catch all the Live TV action on NDTV 24x7 and NDTV India. Like us on Facebook or follow us on Twitter and Instagram for latest news and live news updates.