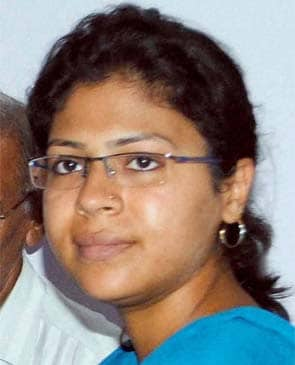 New Delhi:
One suspension, two reports. The controversy surrounding the suspension of IAS officer Durga Shakti Nagpal by the Uttar Pradesh government grows.
It has now emerged that both the District Magistrate and the Local Intelligence Unit (LIU) were asked to file reports after Narendra Bhati, a Samajwadi Party leader, complained to party chief Mulayam Singh Yadav about the demolition of a mosque in Gautam Budh Nagar.
The report by the District Magistrate, reportedly, gives the 28-year-old IAS officer a clean chit and says Ms Nagpal did not order the demolition and that she had asked the villagers to restart construction only after proper permissions are secured as per the guidelines set up by the Supreme Court.
The damage was, however, caused by the report of the LIU, which is a part of the state intelligence set up that keeps an eye on political and other developments across the state.
The LIU report, according to sources, says Ms Nagpal, who is the Sub-Divisional magistrate of Gautam Budh Nagar, and a Circle Officer were present at the spot when the wall was allegedly demolished.
The report goes on to say that the day after the demolition, villagers said they will organise a majlis (gathering) by over 100 people in protest against the demolition.
The Akhilesh Yadav government reportedly acted after this report. There were fears that comparisons might be drawn between the demolition of the wall and the 1992 Babri Mosque incident, sources say.
Surprisingly, even though the intelligence unit's report said that the Circle Officer of local police was present along with Ms Nagpal, action was only taken against her, leading to speculation that the entire episode might have been a set-up to remove the IAS officer who had taken on the powerful sand mining mafia in the area.
Ms Nagpal clarified to the UP government today and said she had not endangered communal harmony by asking for the wall to be demolished, as alleged by Chief Minister Akhilesh Yadav.
She said that on July 27, villagers themselves razed the wall after she pointed out that Supreme Court rules forbid religious structures on government land, and that necessary clearances had not been taken (
Read the Supreme Court judgement
).