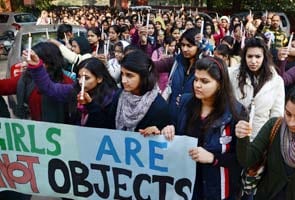 Karnal:
When she was 16 and on her way to school in her village in central Haryana, she was raped, allegedly by two men in August 2012.
The teen, who is from a Dalit family, reported the crime to her mother. The family debated whether to file a police case, factoring in the possibilities of retribution and being ostracized in a village firmly gripped by caste divide.
And then the teen's mother was raped and found dead in their village in the Karnal district, her face seared by acid.
The local police refused to register the case, but an NGO intervened. Investigators concluded that the same men were responsible for raping both the teen and her mother. The suspects are being tried in a fast-track court in Karnal.
Today, the teen survivor's father told the Supreme Court that he cannot afford to pay for the security provided by the Haryana government - he claims he is charged for the food and travel of the cop on duty. He also emphasised that his family has been isolated by others in the village.
The government also reportedly promised the survivor a job, but has not delivered.
Furious Supreme Court judges today used this case to order all state governments to frame a policy for the rehabilitation of all rape survivors.
Sexual violence against women, societal attitudes towards rape survivors, and whether trials of rape cases are effective have been reinserted into the national agenda with last week's gang-rape of a young photographer in the heart of Mumbai, a crime that has drawn comparisons to Delhi's fatal gang-rape of a woman on a moving bus in December.
That assault led to the introduction of tougher new laws to punish sexual crimes against women.
"Things are going from bad to worse," said the Supreme Court judges today, referring to the Mumbai case.