Highlights
Satellite images show China steadily making roads in Doklam
Some run a few hundred metres from Indian posts like Doka La in Sikkim
India, China standoff over Chinese road in Doklam ended in August
New Delhi:
High-res satellite images accessed by NDTV show that China has, over the last decade, been steadily converting tracts of land in the disputed Doklam Plateau into full-fledged all-weather roads that run a few hundred metres from Indian posts such as Doka La in Sikkim. The satellite images show two roads from Doklam which separately lead to the town of Yatung in the Chumbi Valley, where China bases the soldiers that it uses for its operations in the high-altitude Doklam Plateau.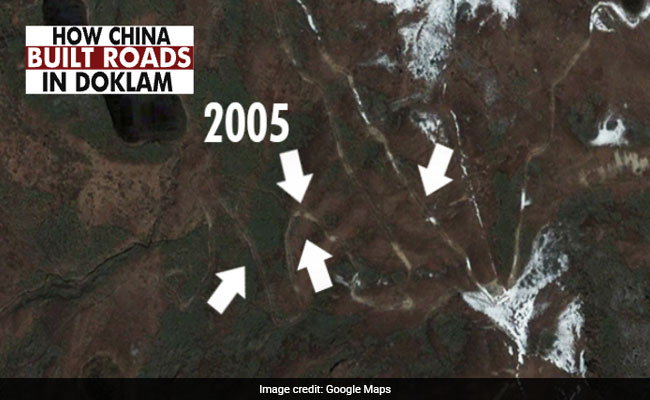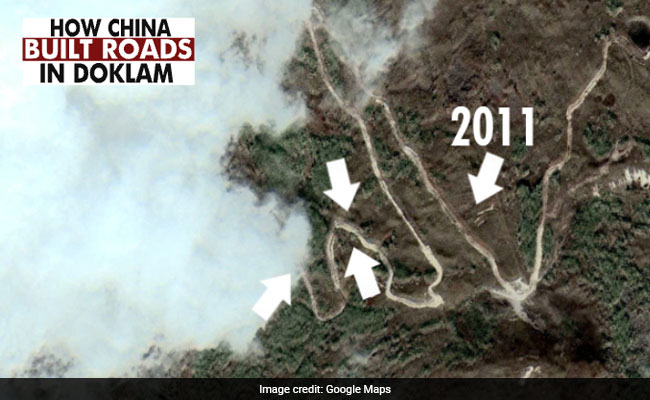 It is on this plateau that China and India engaged recently in their worst border dispute in decades with a nearly 70-day long stand-off that ended in late August, just ahead of Prime Minister Narendra Modi's visit to China for the high-profile BRICS summit.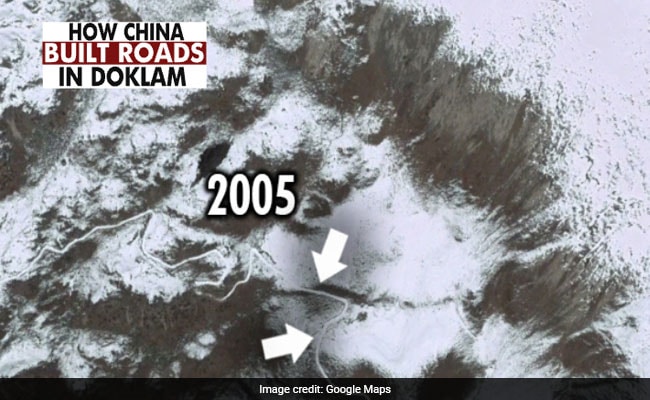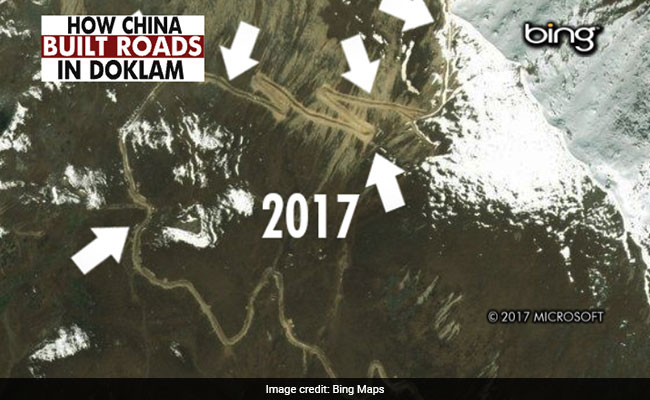 After both sides decided to end the face-off between their forces, Beijing withdrew its bulldozers and other equipment from the standoff site only to shift it to another part of the same road which it is widening and strengthening as
reported by NDTV last week
. So after being stopped from expanding its road south towards India, China is maintaining an aggressive stand. The state-run
Global Times
said this week, "During the Doklam face-off, Beijing intensified efforts to develop infrastructure in the region and
road construction
there will be a long-term trend."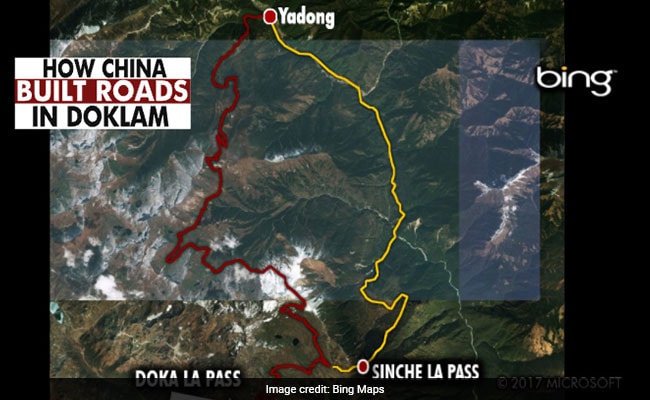 India backs Bhutan's claim to the Doklam Plateau, which lies North of the "Chicken's Neck" - a narrow strip that links India to its northeastern states. Any roads in or around this area are a cause of concern for Delhi because they could give Beijing access to this strategically sensitive terrain.
Last week, the External Affairs Ministry spokesperson Raveesh Kumar said, "There are no new developments at the face-off site and its vicinity since the August 28 disengagement. The status quo prevails in this area."
But while the recent crisis was averted, the extensive Chinese infrastructure in the tiny Doklam Plateau and the ongoing road-works indicate the area remains a potential flashpoint between the two countries.