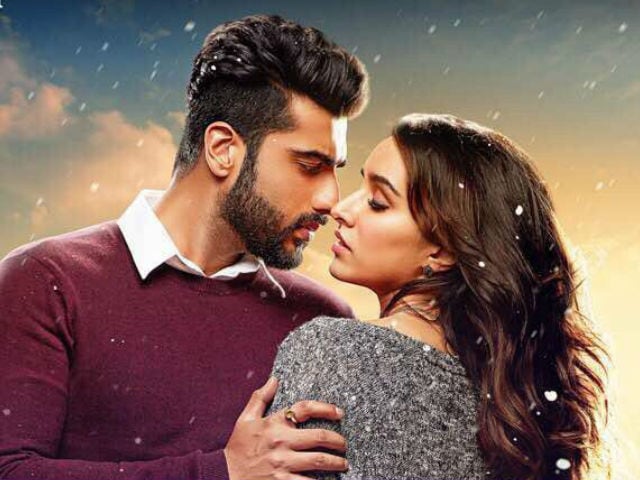 Cast:
Arjun Kapoor, Shraddha Kapoor, Vikrant Massey, Rhea Chakraborty, Seema Biswas
Director:
Mohit Suri
Rating:
1 star
Genre:
Romance
Where do you go when you've had it with the world? Tradition and cinematic cliche suggest some far-removed nook hidden from civilisation, a secret spot known only to you, but Riya Somani - the titular heroine of
Half Girlfriend
- has her fortress of solitude bang in the heart of New Delhi, atop the most securely fortified monument in the country. Whenever she feels overwhelmed, Riya casually slips past armed guards, steps over a chain or two and clambers up India Gate, sitting on the top to rhapsodise about the view.
I wonder why more of us haven't tried this. Maybe take a barbecue grill up there, wave at the President every now and then?
"Meet me now on India Gate," she nonchalantly texts a boy who lives to obey her, and he scampers to the task, while I find myself hoping these harebrained characters would be caught and shot on sight. No such luck, alas.
Based on a book by Chetan Bhagat, Mohit Suri's new film is a preposterously dimwitted romance, irresponsible enough to lead on many a stalker-to-be. (The only good thing about this film is that it'll win you a round of charades, its full title being '
Half Girlfriend - Dost Se Zyada Girlfriend Se Kam
'.)
The film is about Madhav Jha, a boy from Bihar who wants to study sociology but seems adamantly opposed to the idea of speaking the English language, an odd applicant for a college visibly modelled after St Stephens. At this college he spots a girl playing basketball, one who grimaces angrily even while drinking water, and the boy - who, in turn, consistently makes faces so gullible the actor's cheeks must have hurt - is immediately smitten enough to inform his mother he's found a reason to live in Delhi. Ambition and admission were evidently not enough.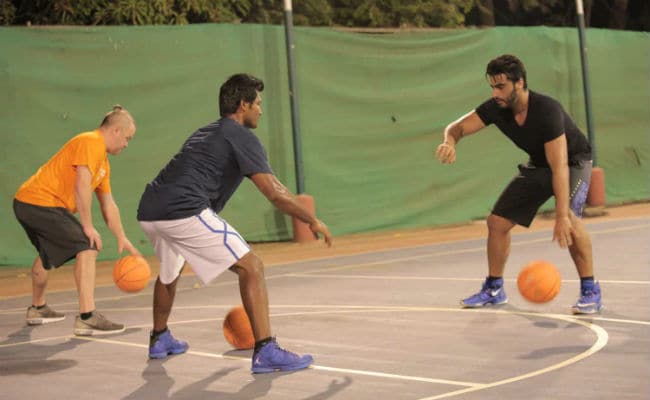 Riya, willing to play ball with Madhav and go to movies with Madhav and to make out with Madhav, comes from a troubled family. This we know from a scene where she walks into her gigantic house, witnesses her father physically and verbally abusing her mother, and goes to her room, where she picks up a guitar and starts singing. Her dream, you see, is to perform in a New York bar.
But hold the phone: if she is indeed kissing this lad, aren't they together? What is all this bizarre 'half' girlfriend business if not, as I suspected, some clumsy way to describe the friendzone?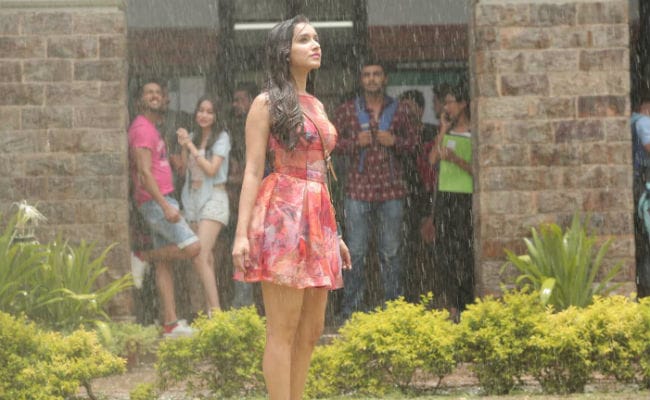 For a friendzone this certainly isn't. (Thus I remain at sea about the meaning of the film's title.) Riya is visibly fond of Madhav and loves being with him, but, at 19, is wary of the girlfriend tag and what it may entail. All systems seem go: She's making him meet her folks, she's using the word 'us' to describe them, she's initiating the first kiss, she's singing lovesongs to him across a crowded lawn. This warmth is countered by bewildering bouts of insecurity from the otherwise devoted but semantically obsessed Madhav, who disregards her affectionate requests to take things slow by manhandling her, and snapping that she should bed him or buzz off. She chooses the latter.
The boy can't let go.
Despite what you may believe, or what the makers may have intended at some point during the production, this isn't the story of a sincere young man confounded by urban love and left helpless by an unidentified relationship. It is instead the story of a man-child with a one-track mind who misses the point of
Ae Dil Hai Mushkil
and relentlessly pursues a girl who would rather feign death than be with him. He's a sulker with a martyr complex who repeatedly upends his own life and then whines about how he did it for her, leaving classes and jobs behind. Arjun Kapoor plays this lousy protagonist in a lumbering manner, slackjawed, forever nodding his head, and - in a misguided attempt to look simple - blankly smiling ear to ear.
Shraddha Kapoor is Riya, shrill and insubstantial, one of the film's many characters who insist on speaking in English without being good at it. The prize for mangling the language, however, must be shared by the actor playing Riya's father who, when shouting at her mother, sounds like he's discovering words for the first time, and by Riya's suitor, a man with an unbelievably cartoonish 'what-ho' accent who calls a simple diamond pendant 'baroque.' There is some reprieve in the form of Vikrant Massey, acing both English and Bihari tonality, and who, with the first smile he flashes - simple, confident, assured - demonstrates the straightforward vibe Madhav needed.
He is not the highlight, though. Also starring in this film, after much noble talk of philanthropy and toilets for the girl-child, is Bill Gates. As in, a still photograph on Gates digitally glued onto another man's body. Words cannot describe how mortifying this sequence is, a cameo to rank right up there with
the time Cindy Crawford played Dev Anand's mother
.
Half Girlfriend
is about two halfwits who belong together. It is a film that claims to celebrate romance and undying passion and gates both Bill and Indian, but all it does is applaud a spoilt man who believes he's a scapegoat. He is not. He is, in fact, a man who hands the woman he loves a butcher knife, gets down on all fours, sticks his neck over a earthen pot of biryani and goes baaaaa. Off with his head.