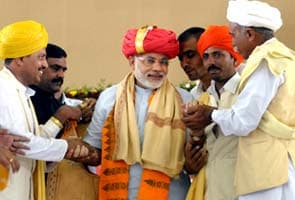 Ahmedabad:
Narendra Modi's government in Gujarat has been issued a contempt notice for failing to compensate 56 people whose shops were destroyed in the state's communal riots of 2002.
The Gujarat High Court has said the Ahmedabad district collector has to explain by March 14 why contempt proceedings should not be initiated against the government.
The shops were burnt down in the Rakhial area of Ahmedabad. Their owners applied for compensation in 2008 and in September last year, the High Court ordered that they be given some money. The petitioners said that earlier this month, they got a note from the collector's office that said all 56 applications had been dismissed in August last year. But they point out that the High Court's order in their favour was delivered after that - and by ignoring it, officials are guilty of contempt of court.
Last week, the High Court ordered the government to fund the repair of nearly 500 religious buildings that were targeted during the riots, the worst in independent India. Mr Modi's officers had fought a Public Interest Litigation (PIL) that asked the state to underwrite the renovation. In last week's judgement, the court described the 2002 riots as "negligence of the state."