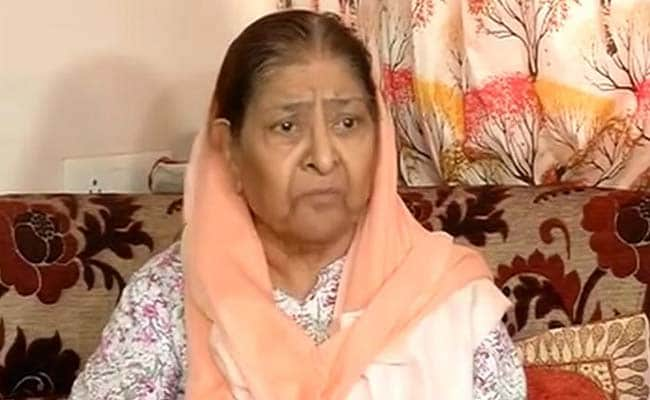 AHMEDABAD:
A petition by Congress leader Ehsan Jafri's widow in 2014 challenging the clean chit to the state's top politicians including then Chief Minister Narendra Modi and bureaucrats in a 2002 Gujarat riots case is expected to be decided by the high court today. Zakia Jafri's husband was one of the 69 people killed when a large mob attacked Gulbarg Society in Ahmedabad on 28 February 2002. She had alleged there was a larger conspiracy behind the attack but a Supreme Court-monitored Special Investigation Team or SIT had not found any evidence to back this accusation.
Here are the 10 points on this story:
Zakia Jafri, 79, had approached the high court in March 2014 against a lower court verdict accepting the SIT's report that concluded Narendra Modi, then chief minister, made enough efforts after the Godhra carnage to see that law and order situation does not deteriorate further.

The high court's Justice Sonia Gokani started the final hearings in this case in 2015. The SIT's lawyer had defended its findings, underlining that these had already been reviewed by the top court's amicus curiae, or friend of the court.

The petition filed by Zakia and the NGO Citizen for Justice and Peace, run by Teesta Setalvad, demanded that PM Modi and 58 others be made accused for being party to the criminal conspiracy behind the riots.

The massacre at Gulbarg Society - a cluster of 29 bungalows and 10 apartment buildings housing mostly Muslims - was among the 10 major Gujarat riot cases re-investigated by a special team appointed by the Supreme Court.

The former Congress parliamentarian was among 69 people dragged out, hacked and burnt by a large mob during the riots that swept through Gujarat after coaches of Sabarmati Express train were torched at Godhra station in the state, killing 59 people.

The Congress leader's frantic phone calls to police officers and senior politicians for help allegedly went unanswered.

Last year, a special court in Ahmedabad convicted 24 attackers for the massacre that the court had described as the "darkest day in the history of civil society. But the court, which also acquitted 36 people including a BJP corporator in this case, underlined that there was no larger conspiracy.

Only 11 people were convicted for murder in this case. Another 13 - including Atul Vaid, an Ayurveda doctor and Vishwa Hindu Parishad or VHP leader - were sentenced for lesser offences.

The verdict was seen as another setback for the Jafri household, which criticised the verdict for letting people involved in the massacre get away. "They must get the punishment as they killed people and destroyed their families. I saw them doing it with my own eyes," Ms Jafri said.

The trial court ruled that Mr Jafri opening fire in self-defence had "acted as a catalyst and infuriated the mob".