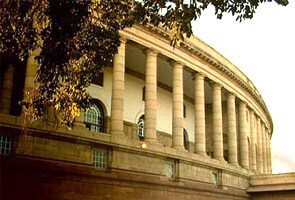 New Delhi:
In a move that may put the government in direct confrontation with the judiciary, the Centre is reportedly planning a constitutional amendment to counter the Supreme Court's judgement on convicted MPs and MLAs passed last month.
The top court had in a landmark ruling last month said that convicted lawmakers should be disqualified from contesting elections.
According to sources, the Attorney General of India has advised the government to go for the constitutional amendment which will empower the Parliament to decide on the disqualification of the MPs.
Sources say the government is waiting for a response from the principal opposition party, the Bharatiya Janata Party, after which it will take a call on moving the amendment.
Almost all the major political parties had opposed the Supreme Court ruling, arguing that the supremacy of the Parliament must be maintained in a democracy.