Pravin Nishad, the candidate supported by the Samajwadi Party in Gorakhpur, on Sunday spoke of a "bigger alliance" if the Samajwadi Party, which has
pulled off
an
electoral arrangement
with arch rival Mayawati, wins. Under the pact, for the first time in 25 years, the arch rivals are on the same side to stop
the BJP march
- an understanding that was seen as a dry run that could pave the way for a larger opposition unity for the 2019 general elections.
Mayawati, seen as the Dalit powerhouse in the state, has not fielded a candidate against the Samajwadi Party. Instead, her workers have been asking the sizeable Dalit community to vote for the Nishad Party candidate, fighting under a Samajwadi Party ticket.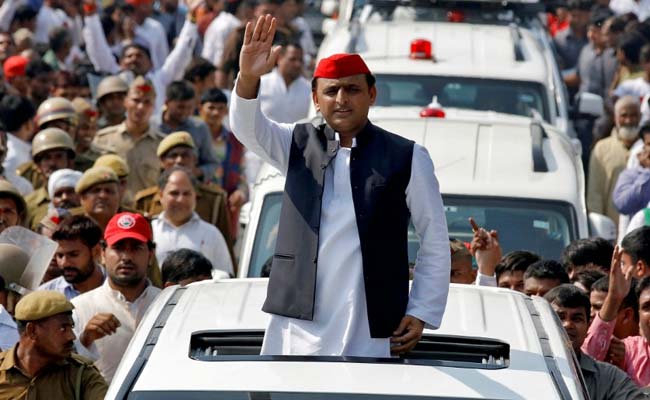 On Sunday, Mr Nishad, whom Akhilesh Yadav has fielded in Gorakhpur, told NDTV, "If we win, there will be a bigger alliance... If we lose, there will be new strategies". Those working on the ground from both parties at booth level "are together", said the candidate, who is also the son of Nishad Party President Dr Sanjay Nishad.
The Congress, which had been a catalyst in Bihar's grand alliance that beat the BJP in 2015, has, however,
been edged out
of the SP-BSP understanding. Its alliance with the Samajwadi Party before last year's assembly elections had led to a disastrous loss. This time, Akhilesh Yadav spurned its offer to take one seat and leave the other to the party. The Congress, subsequently, refused to withdraw its candidates in the two by-elections.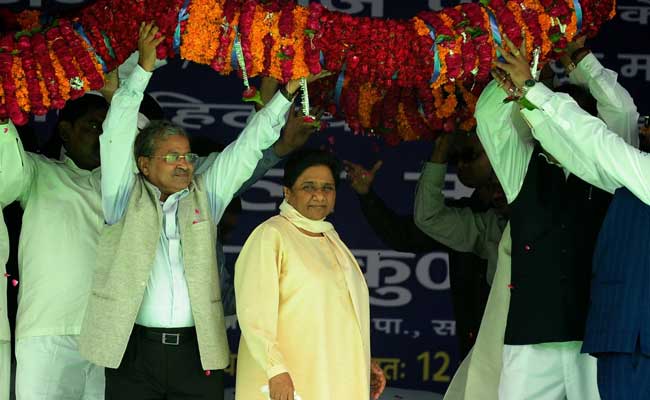 Mr Nishad is up against Upendra Shukla, a Brahmin candidate the BJP has fielded from Gorakhpur, the home turf of Yogi Adityanath. The saffron clad Chief Minister won the seat five times before vacating it to take over the state's top job last year after the party's sweeping victory in the state.
Yogi Adityanath has brushed away the SP-BSP understanding, calling it a fallout of the BJP's recent gains in the northeast. Last week, the party won the elections in Tripura and formed government with regional allies in Nagaland and Meghalaya.
"He should apologise for this statement on the SP-BSP alliance," Mr Nishad said.