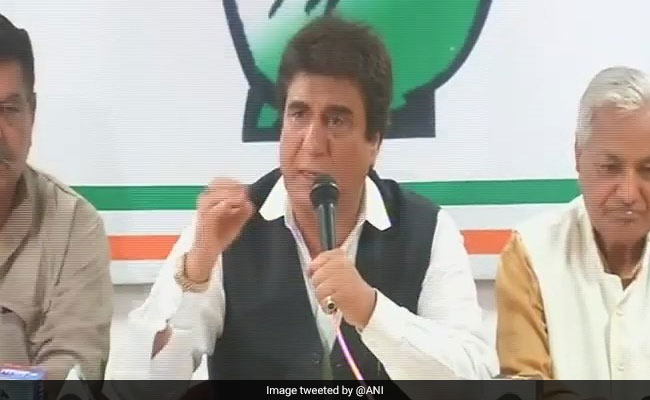 Allahabad:
The Congress in Uttar Pradesh has accused Samajwadi Party chief Akhilesh Yadav of ruining a joint opposition front against the BJP for the Lok Sabha by-elections in the Gorakhpur and Phulpur Lok Sabha seats.
State Congress chief Raj Babbar on Friday said his party wanted to align with Mayawati's Bahujan Samaj Party and Akhilesh Yadav's Samajwadi Party for the by-elections, but due to the stubbornness of Mr Yadav, it could not happen.
"We would have been better placed and snatched both the seats from the incumbent BJP had we come together and fielded joint-opposition candidates. But it has not happened because of Akhilesh Yadav," the actor-turned-politician said.
The Uttar Pradesh Congress Committee or UPCC chief said Mayawati's BSP did not initially show interests in the efforts of the Congress to bring everyone on one platform against the BJP.
Mr Babbar also claimed that to defeat Prime Minister Narendra Modi in the 2019 General Elections, all secular parties will have to come together and fight unitedly, "otherwise defeating the BJP would not be easy".
The BSP, burying its 25-year-old bitter rivalry with the Samajwadi Party, has extended its support to the SP nominees on both seats but the Congress is going it alone.
Both the seats are crucial for the ruling BJP as they were formerly held by Chief Minister Yogi Adityanath (Gorakhpur) and his deputy Keshav Prasad Maurya (Phulpur).
The Congress and the Samajwadi Party had fought the 2017 state assembly elections in an alliance but to disastrous results.
While the Samajwadi Party was voted out of power and its tally slipped to 47 from 224 in the 2017 assembly polls, the Congress could win only seven seats.