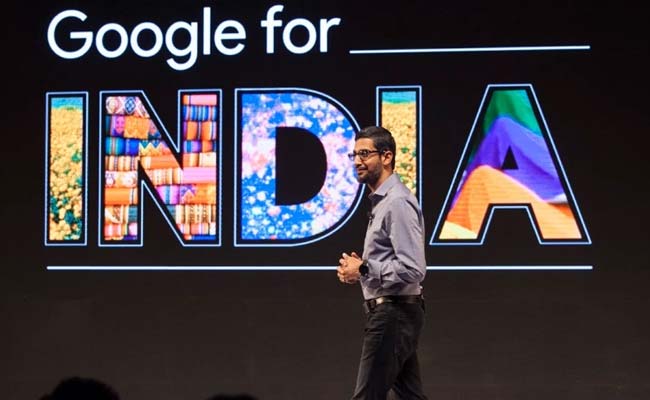 New Delhi:
Sundar Pichai, Chief Executive of tech-giant Google Inc, is expected to visit alma mater IIT-Kharagpur in January next year, the institute's director said.
"Sundar Pichai, CEO Google and distinguished alumnus of IIT-Kharagpur has expressed his desire to visit the campus in the first week of January, 2017," said director Partha Pratim Chakrabarti on Tuesday.
According to news agency Indo-Asian News Service, Sundar Pichai will discuss his life experiences with a group of students and teachers at an event, titled 'A journey back to the past to inspire the future' on 5 January. The institute is also inviting students to come back to campus on time after the winter break to attend the event, IANS reported.
Mr Pichai had visited India in December last year - his first official visit to India since taking charge as Google chief executive in October 2015. He had interacted with students at the Sri Ram College of Commerce in New Delhi in a unique 'Ask Sundar' session, hosted by cricket commentator Harsha Bhogle.
He had announced that Google is strongly considering naming their next Android software after an Indian dessert.
"I think we can make it happen," he had said, which invoked loud cheers from the crowd.
He had also stressed upon the importance of integrating women - especially those in rural areas - into the digital ecosystem.
"Lack of women in the workforce is a global problem, which is particularly pronounced in India. Most women in rural areas don't think the internet applied to them," Mr Pichai had said.
Mr Pichai will also host an event on January 4, 2017, in New Delhi on small and medium businesses, which will be attended by Union Minister for Information Technology Ravi Shankar Prasad and other senior officials.
Google is working towards facilitating free Wi-Fi at 400 railway stations across India. It has also collaborated with the Ministry of Consumer Affairs in an online safety campaign.
Madurai-born Sundar Pichai, 44, graduated from IIT-Kharagpur in 1993. He is also an alumnus of Stanford University and the Wharton School.
(With inputs from Agencies)